Washing Machine Line Repair in Colo. Springs, CO
Washing machines are one of life's conveniences until they malfunction, leak, overflow or just won't wash. When they begin causing water damage to other areas, surfaces and belongings, then it's time to repair or replace those machines, or clean up their messes. The professionals at Cyclone Kleen Up can determine if your washing machine has had it, or is worth saving.
For persistent washing machine leaks or excess water accumulation, a washing machine line break repair might be required, especially if your drum doesn't drain properly. At Cyclone Kleen Up, our skilled technicians will reconnect and fix washing machine line breaks and hopefully extend the life of your washing machine. We'll inspect for any water damage and provide those cleanup and restoration services, as well. 
For washing machine line break repair, call 719-299-3887 or contact us online to learn more or arrange a consultation.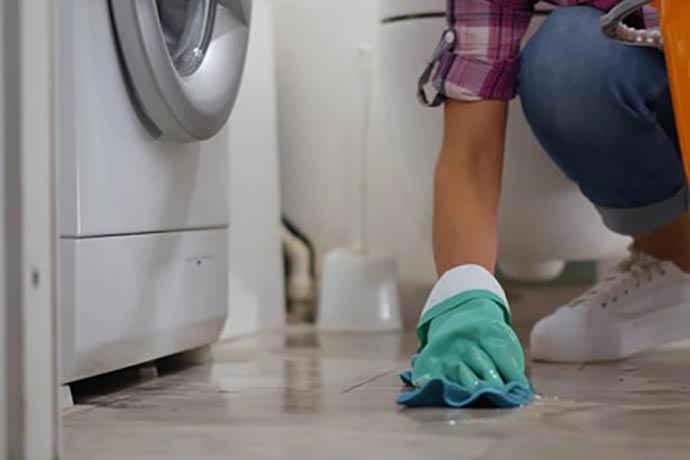 More Cyclone Kleen Up Services
Garbage disposal overflow
When to Call Cyclone Kleen Up For Washing Machine Line Repair
Signs you might be having issues with a washing machine line break or other malfunctions, and it's time to contact the pros at Cyclone Kleen Up: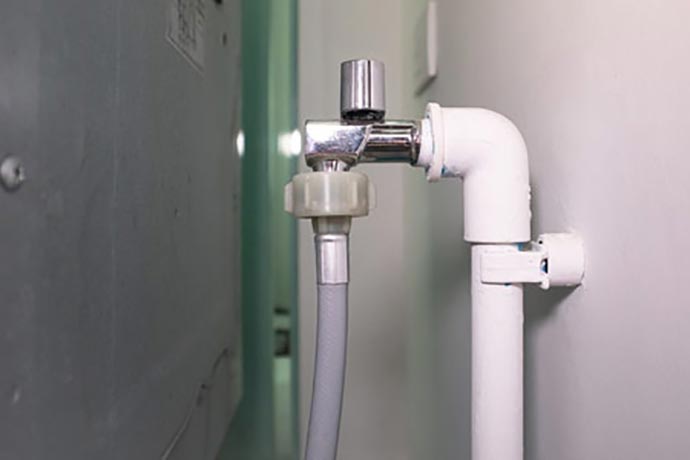 Machine has stalled or won't turn on: In most events, this is caused by an unbalanced load triggering an unbalanced switch, which can be easily corrected by redistributing clothing. Otherwise, there may be a problem with the timer circuit or socket, which we can repair.
Washing machine drum not spinning: If clothes are wet at the end of the wash cycle, it may mean that the washing machine is not spinning. It could be a faulty cover switch or plunger, burnt-out rotating solenoid, damaged wires, open or worn drive belt, or poor timer contact.
Machine leaks: Too much soap, loose hoses, plugged drains, and leaking pumps, tubs, or tub faucets can cause leaks and other related damage.
Insufficient draining: Water will remain in the drum if your pump is faulty, the drive belt is worn, or the drain hose is clogged. When it does not flow properly, it can cause serious problems.
Extreme rocking: The washing machine may be misaligned or placed on a weak hardwood floor if excessive vibration or rocking occurs. Worn depressant or damper pads can also be a cause.
Trust Cyclone for Washing Machine Line Breaks in Pueblo, CO
Cyclone Kleen Up, your local and trusted restoration company, has more than 31 years of experience in property damage restoration. We serve satisfied customers in Avondale, Boone, Littleton, Florence, Castle Rock, Canon City, Fountain, and cities throughout our CO service area. To learn more about washing machine line break repair or any of our services, call 719-299-3887 or contact us online to arrange a consultation.