Water Damage Restoration in Colorado Springs, CO
Water damage is one of the most common forms of damage to both residential and commercial properties. Damage is generally caused by flooding, fire suppression, or burst pipes. From water extraction to dehumidification, Cyclone Kleen Up can handle all your drying needs, regardless of scope and scale.
Whether 50 square feet or 50,000, Cyclone Kleen Up has the knowledge and expertise to ensure that drying is done quickly and efficiently in a residential, commercial or industrial setting.
Cyclone Kleen Up in Colorado mobilizes immediately to assess the damage, and accurately estimate time and materials needed to fix the problem. Cyclone Kleen Up uses the proper procedures for a complete and lasting restoration.
Through the use of industry-proven drying techniques to guarantee the most efficient drying process, our dehumidification experts set up and monitor the drying process through every phase to ensure that proper drying occurs. We ensure that moisture deep within walls, floors, and contents is thoroughly removed, avoiding a wide range of problems in the future.
Water damage services include water extraction, complete structural drying, advance dehumidification, mold and environmental remediation, carpet, upholstery and area rug cleaning, document salvage, drying and reprocessing, electronics restoration, and structural repairs.
FREE ASSESSMENT
Call now or fill out the box below:
Water damage can be severely damaging to your home in Colorado. Left untreated, water damage can lead to a myriad of problems. Mold colonies can form in moist areas; this can multiply and cause serious health problems for the inhabitants of your home. Electrical outlets that are exposed can catch on fire even once the water is drained. This is particularly true for salt water damage which retains its own electrical charge and can lead to fires. Further, the integrity of your foundation can be weakened by water damage which can result in serious structural problems in your home as a result.
We Provide Top Water Damage Restoration Mitigation Services
Quick Response Times
Free Estimates
24 Hr Emergency Water Extraction & Cleanup Services
Complete and Thorough Structural Drying
We Bill & Communicate Directly With Your Insurance
Daily Monitoring of Damaged Property
Fully Equipped To Handle Any Size Loss
Professional Customer Care
It is essential to take care of water damage immediately. Water should be drained immediately as a first step. Mold should be located and removed as quickly as possible. Further, your home should be tested for structural damage and repaired immediately. Finally, the causes of the water damage should be identified and steps should be undertaken to reduce the chances of water damage reoccurring in future years.
While many people try to handle cleaning water damage themselves in order to avoid the cost of professional water damage services, this is typically a bad idea. A professional water damage restoration company can help to reduce the chances that these issues will reoccur and can provide you with assurance that these problems are taken care of fully and completely. A professional water damage company utilizes tools unavailable to homeowners that can detect and remove water damage before these problems get out of hand.
Cyclone Kleen Up uses well-trained and experienced staff throughout Colorado areas to return your home to excellent shape after it receives water damage and to make sure the problem does not happen again.
Water Damage Clean Up Process
The Cyclone Kleen Up water damage restoration process includes:
Loss Assessment and Evaluation (Inspection and Estimate)
Water Sanitary Categorization
Water Damage Classifications
Drying Process
Structural and Contents Restoration
Monitoring
Completion
Upon arrival at your property, our certified water damage specialists will:
Perform a FREE water damage inspection to determine the extent of your flood damage or water damage
Work directly with your insurance company to file your claim
Perform water damage extraction, clean up, dry out and repair
Provide contents restoration and storage
Complete water damage restoration and mold remediation
Complete demolition, construction & reconstruction
Contact Cyclone Kleen Up for Water Damage Restoration in Colorado Springs, Colorado
When you need emergency water damage restoration or other disaster restoration services in Colorado Springs and Pueblo, Colorado areas, Cyclone Kleen Up is the name to trust.
Please contact us today using our contact form or call 719-299-3887 and we will answer your questions immediately.
Recent Water Mitigation Jobs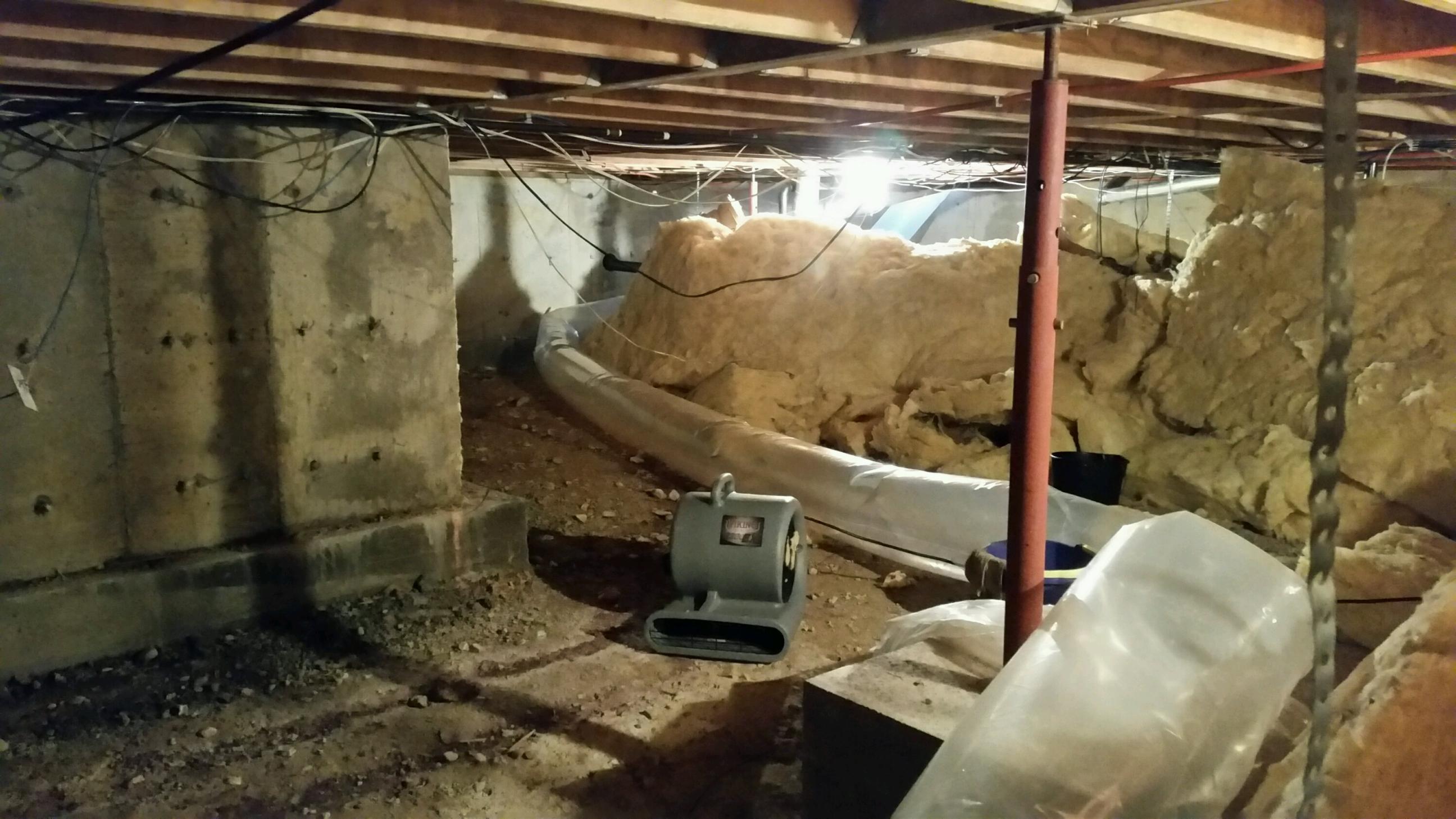 February 18, 2017 | Salida, CO
Cyclone Kleen Up provided water damage extraction services and crawlspace drying utilizing desiccant dehumidifiers and air movers. Cyclone Kleen Up saved the hardwood floors from buckling due to high humidity.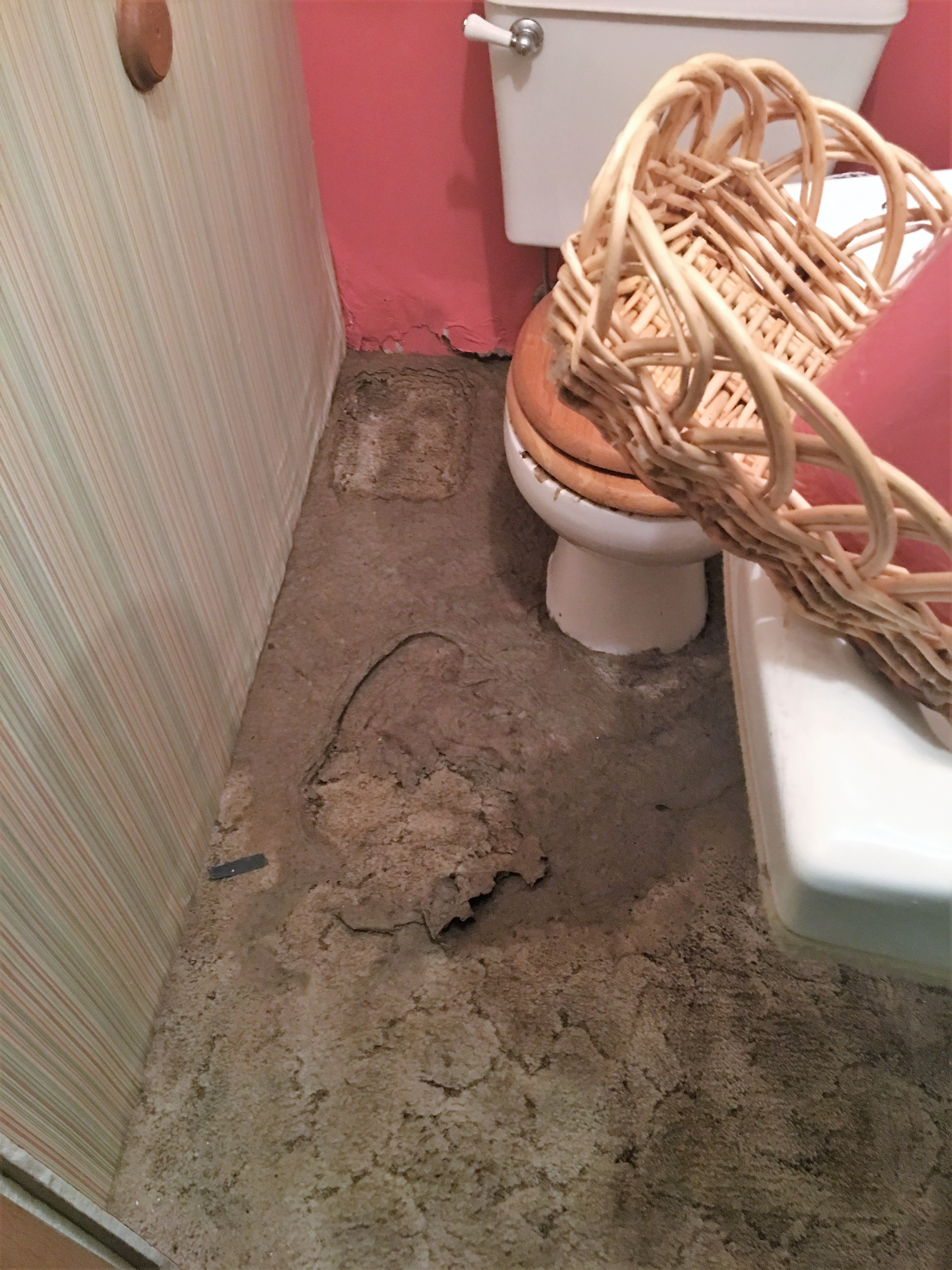 February 9, 2017 | Leadville, CO
Cyclone Kleen Up quickly arrived at the residence and begin clean up. Water damage crews removed affected drywall, carpet, carpet pad, and sanitized the home structure. Our damage specialists deodorized the home after services were complete.