Water Damage Restoration in Colorado Springs, CO
Water damage is one of the most common forms of damage to both residential and commercial properties. Flooding, fire suppression, leaks, burst pipes or overflows are common causes. From water extraction to drying and dehumidification, Cyclone Kleen Up can handle all your water damage restoration needs, regardless of scope and scale.
Cyclone Kleen Up mobilizes immediately to assess water damage and accurately estimate time and materials needed for restoration. Cyclone Kleen Up uses the proper procedures for a complete and lasting restoration.
Our advanced, proven techniques guarantee the most efficient drying process that includes superior dehumidification of all surfaces and indoor air. Moisture deep within walls, floors, and contents is thoroughly removed to help mitigate future water damage issues.
Water damage restoration include extraction, structural drying, advanced dehumidification, mold and environmental remediation, carpet, upholstery and area rug cleaning, contents & document salvage, drying and reprocessing, electronics restoration, and structural repairs.
Our trained experts provide water damage restoration services in Breckenridge, Buena Vista, Penrose, Salida, and throughout our service CO area. Call Cyclone Kleen Up at 719-299-3887 or contact us online to learn more and arrange a consultation.
Reasons to Call Cyclone For Water Damage Restoration
Left untreated, water damage can lead to myriad problems. Mold colonies can form in moist areas; this can multiply and cause serious health hazards for your home's inhabitants. Electrical outlets that are exposed can catch on fire even after water is extracted.
This is particularly true for salt water damage which retains its own electrical charge and can lead to fires. In addition, the integrity of your foundation can be weakened by water damage, which can result in serious structural problems that require further assessment and potential restoration.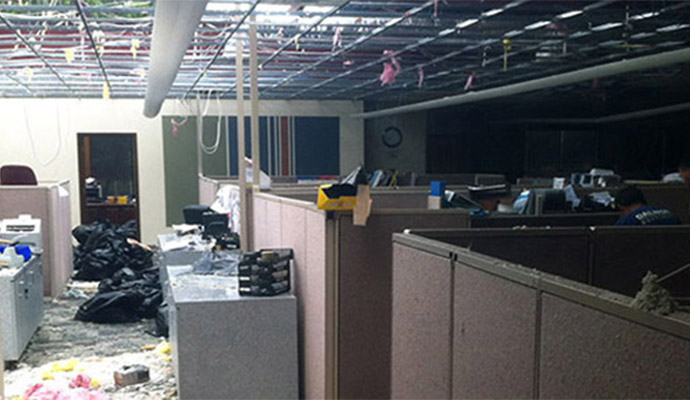 Cyclone Provides Top Water Damage Restoration
Quick response times
Free estimates
24-hour emergency water extraction & cleanup services
Thorough structural drying
Assist with insurance claims and billing
Daily monitoring of damaged property
Fully equipped for any size loss
Professional customer care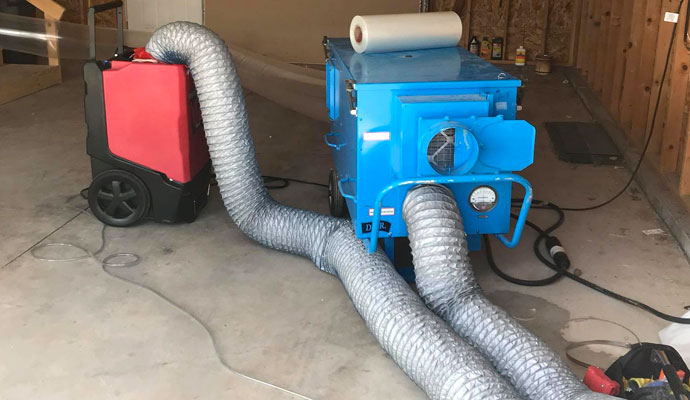 Cyclone is Colorado's Solution for Water Damage Cleanup
The Cyclone Kleen Up water damage cleanup and restoration process includes the following:
Loss assessment & evaluation (inspection & estimate)
Water damage sanitation categorization
Water damage classifications
Drying process
Structural and contents restoration
Monitoring
Completion
Services Upon Arrival By Our Certified Water Damage Crews Include:
Perform free water damage inspection to determine extent of flood or water damage
Work directly with the insurance company to file your claim
Perform water damage extraction, cleanup, dry-out and repair
Provide contents restoration and storage
Complete water damage restoration and mold remediation
Complete demolition, construction & reconstruction
Trust Cyclone For Superior Water Damage Restoration in Pueblo, CO
Cyclone Kleen Up professionals are trained and experienced to meet your requirements. Don't hesitate to contact us for water damage restoration, no matter how severe. Call us at 719-299-3887 or contact us online for a free estimate and to arrange a consultation. Additional services provided include appliance failure, carpet water damage, flooded basements, and more.