Biohazard Cleanup in Colorado Springs, CO
Trauma scenarios are serious dangers that simply cannot be ignored. They can stem from various sources such as crime scenes, deaths, accidents or drug-related incidents. Nearby civilians run the risk of disturbing or contaminating the area further. Therefore, immediate remediation and cleanup is needed in such cases.
Professional Trauma Remediation Anytime, Anywhere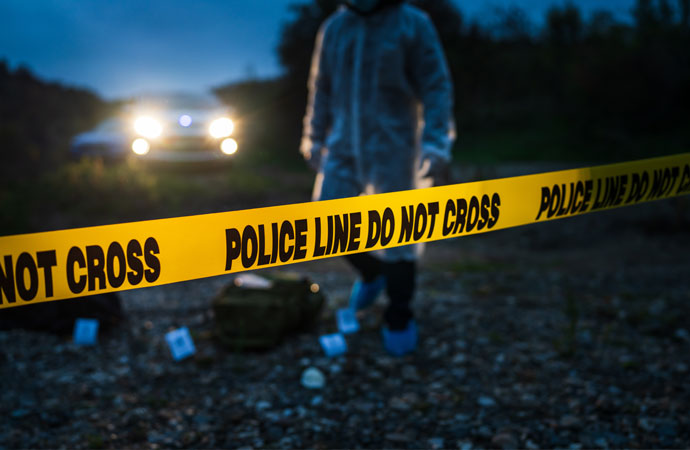 Cyclone Kleen Up is trained in the cleanup and remediation of all types of biohazardous situations. We have a team of highly professional experts who have experience in these matters. We specialize in fast and thorough cleanup work to ensure the safety and security of everyone involved. Our team employs state-of-the-art protective equipment and cleanup processes that follow strict safety protocols outlined by OSHA and EPA.
If you're looking for a service provider that can return your home or workplace into a safe environment once again, then call on Cyclone Kleen Up to get the job done. We have handled hundreds of cleanups for trauma scenarios across Colorado for many years now. We are experienced in blood cleanup, decontamination of crime scenes, hoarding situations and chemical spill remediation.
Our rapid-response team is always available at any time of the day. We provide both homes and businesses expert remediation services. We can have our crew at your location quickly after receiving your details. Don't take any risks with your health and safety; trust in us to help you out.
Common Hazardous Situations We Handle
Crime Scene Cleanup
Traumatic Injury
Accident Cleanup
Homicide and Suicide
Blood Cleanup
Contact Cyclone Kleen Up for Biohazard Cleanup in Colorado Springs, CO
For reliable and fast cleanup of all types of trauma scenarios in the Colorado area, please give us a call at 719-299-3887. You can also reach us at our Contact Us page. We have friendly staff on standby at all hours, ready to take your calls. Don't hesitate. Get in touch with us today.