Restoration Process in Colorado Springs, CO
When it comes to dealing with water damages, our experience and highly trusted workers provide the best quality of service you need to solve any water-based dilemmas. Be it a leaky fridge, a flooded basement, or a cracked air conditioner hose, we are prepared and equipped to restore your machines and your homes to a state better than they were before. We, at Cyclone Kleenup, are dedicated to giving you the best of our services; 24/7!
In order for us to do our job professionally, we follow a strict step-by-step procedure to ensure that each restoration is done cleanly, quickly, and, safely for you and your workers.
Restoration Process Step-by-Step: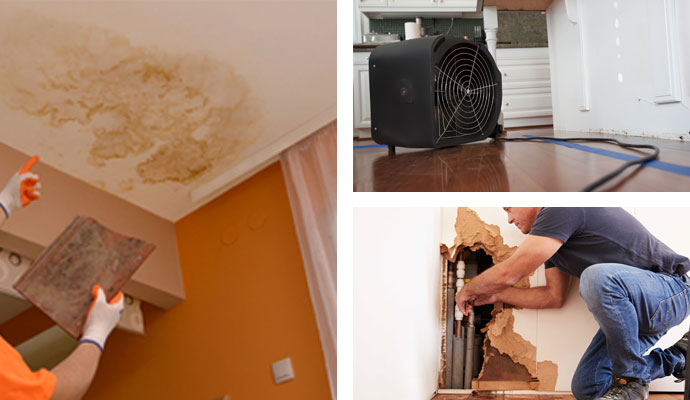 Inspection – We will perform a complete inspection of your home in order to ensure that when we start restoring your property, we will execute the best strategy to deal with the problem. Inspecting your property will let us know the cause of the water damage.
Shutting Down the Water Source – Once we find the cause of flooding, we will shut down your water systems – keeping more water from flowing into your home.
Extraction – We will bring in pumps that will drain the majority of the floodwater that has entered. After this step, we will use air moving machines and dehumidifiers to evaporate the remaining moisture in the room. Leaving the room moist will allow mold to build-up and other hazardous substances remain in the living space.
Cleanup and Disinfection –Dirt and debris is addressed with proper collection and disposal. Disinfecting and deodorizing your home will also prevent the manifestation of mold infestation – removing bad smell
Beginning the Repairs – Now that the flood has been cleared, there are no more obstructions to prevent us from fixing your busted machine. We will repair both physical and cosmetic damages; giving your machine the tender loving care it deserves.
Restoring Contents – If any of your things are damaged by the flood, we are able to restore them as well. Those items will be brought to our special facility where they will be cleaned, restored, and disinfected before we return them to you.
Final Inspection – We do not do our jobs halfheartedly; a final inspection done in your home will help us check if the problem has been completely solved and that we did not leave anything that can harm you or your home any further.
Contact Cyclone Kleen Up for Superior Water Damage Restoration Services in Colorado Springs, CO
Call 719-299-3887 or contact us online if you have or are experiencing water intrusion. Our team will be more than happy to help relieve you from this problem.