Water Damage Insurance Claims Assistance in Colorado Springs, CO
Not all water disasters can be solved through typical repair methods. Sometimes you'll need the help of water damage restoration professionals whenever you encounter a burst pipe or indoor flooding. However, the cost of expert help isn't cheap, especially when the water damage starts affecting your property's structure.
Despite this, if you have had your property insured, you can ask your insurance provider to help shoulder the cost. In order to receive full support, however, your water damage insurance claim has to be submitted properly.
Our proven professionals at Cyclone Kleen Up can assist with that task in efforts to expedite your claim.
Cyclone Kleen Up Will Help You Every Step of the Way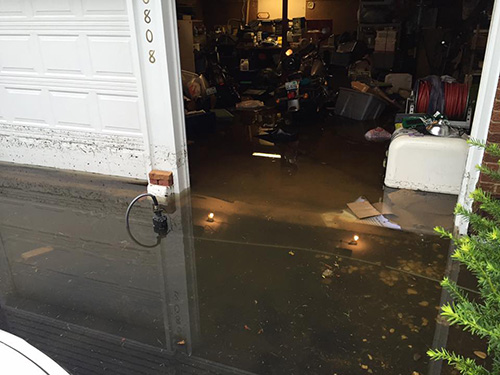 It can get pretty complicated to file and submit a claim. If you don't have enough details to support your claim or if you fill out the form incorrectly, your insurance company won't grant you proper financial assistance. That's why Cyclone Kleen Up offers water damage insurance claim assistance as part of our water damage restoration services. We know that in times of crisis, you have more important things to take care of alongside filing an insurance claim. You'd rather ensure your family's safety than list down the things you've lost in the disaster.
Whenever we perform this service, we send our best water damage experts and restoration specialists to conduct the following:
Find out what caused the disaster
Properly document the scene (e.g. take photos, videos, etc.)
Make a full, detailed list of the damage incurred and property lost
Review your current insurance policies to ensure that you get the best aid
Work with your insurance provider's insurance adjuster and negotiate an estimate for the restorations and/or repairs
When you let us help you file a claim, it's certain that your water damage insurance claim is filled out and submitted perfectly.
The moment your claim has been approved, Cyclone Kleen Up can proceed to the water damage restoration in a timely manner. Our fully licensed and certified technicians will take care of your property, so as not to cause any more damage and delays. We can handle all kinds of water disasters, from appliance leaks to burst pipes.
Trust Cyclone Kleen Up for Claims Assistance in Colorado Springs, CO
When you need our help and expertise, just give us a call at 719-299-3887 and we'll be on our way. Our emergency services are available 24/7 and cater to properties in Pueblo and Colorado Springs, Colorado. If you have any questions, fill out the form on our contact page and we'll provide a response ASAP.