Water Damaged Flooring Removal in Pueblo & Salida, CO
A flooring damaged by water & excess moisture can prove to be quite troublesome if not addressed immediately. Mold growth is the first issue that kicks in when your hardwood flooring or other high-end flooring materials are exposed to water damage. Other unwanted issues include discoloration on the flooring, loose planks, warping, and buckling. It is important to have water-damaged flooring removal services performed to address these issues.
Cyclone Kleenup specializes in water damage restoration and can repair flooring water damages with great expertise for our customers in Pueblo, Colorado Springs, Canon City, Salida, and other cities we serve in Colorado. Our certified technicians are equipped with the necessary equipment and trained to provide satisfying results. When you need or help, click here or call us at 719-299-3887 to remove water-damaged flooring and restore your home from water damage.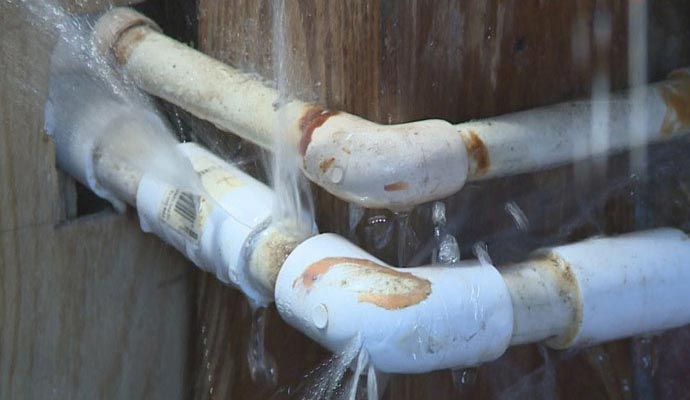 Our Other Water Damage Restoration Services
Cyclone Kleenup is an expert at handling water damage scenarios and can help you recover at great speeds. We offer: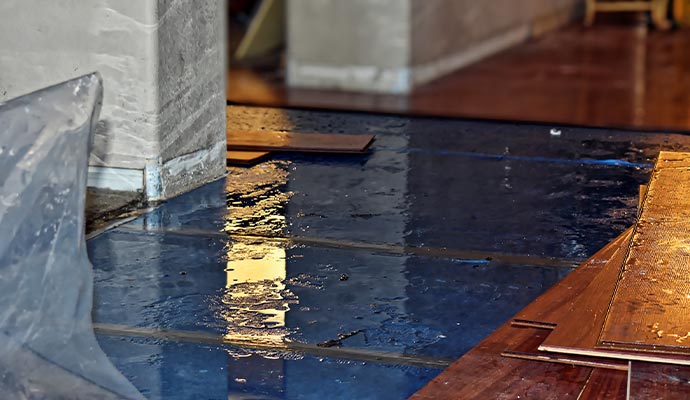 Why Remove Water-Damaged Flooring from Your Property?
If not addressed quickly, water-damaged flooring becomes weak and might compromise your structural integrity. Another major concern is mold.
As mold grows, it can spread within 24 to 48 hours to surrounding areas via mold spores. The damaged flooring will continue to spread mold spores and may even make your family ill. Furthermore, the mold may start to affect other areas in your home as well. Thus, it is essential to remove water-damaged flooring and restore them ASAP.
Let Us Restore Water-Damaged Floors in Salida, Pueblo, & Florence
If your flooring is extensively damaged by water and needs removal, count on the water damage specialists from Cyclone Kleenup. We have the expertise required to locate the origin of moisture and restore the problem as well as your flooring. Our services are available 24/7 across Salida, Pueblo, Manitou Springs, Florence, and other cities we serve in Colorado. Call us NOW at 719-299-3887 or click here for professional attention to your water-damaged flooring.