Floor Water Damage Repair in Colorado Springs
Unexpected floor water damage can bring your home to a standstill. Storms, leaks, pipe bursts, appliance overflows, backups or other water events can leave your floors damaged and vulnerable to warp, rot, potential mold growth and other issues. Seeking professional floor water damage cleanup and repair ASAP can mitigate further damage and make your restorations go more smoothly.
To avoid structural damage, Cyclone Kleen Up is your water damage cleanup, extraction, drying, dehumidification and structural repair specialists. Fixing floor water damage can't wait, and the sooner restoration begins, the sooner your home or business can return to normal. The professionals at Cyclone Kleen Up will restore your property to its pre-damaged state in no time.
Our trained experts provide water damage restoration services in Breckenridge, Buena Vista, Penrose, Salida, and throughout our CO service area. Call us at 719-299-3887 or contact us online to learn more and arrange a consultation.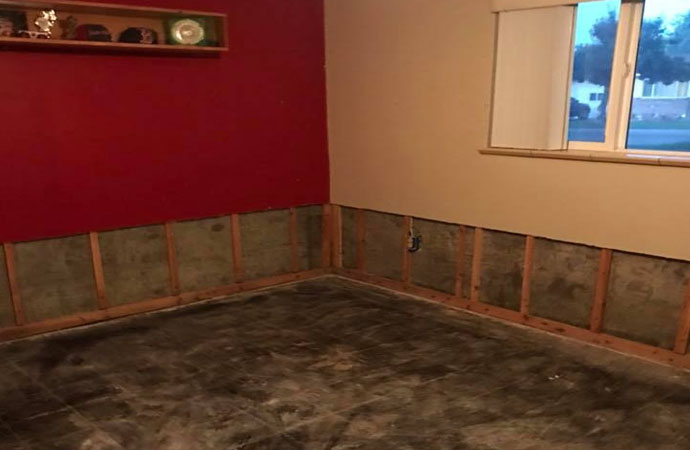 Signs to Call Cyclone For Floor Water Damage
Floor water damage has a number of indicators. Contact our water damage restoration experts at Cyclone Kleen Up ASAP if you see any signs that include:
Dark or wet spots
Cracking, bubbling, or flaking
Pooling water or puddles
Damp, musty or moldy odors
To avoid potentially severe water damage, don't ignore these warnings. Seek assistance from the experts at Cyclone Kleen Up to save restoration costs, time and frustration. Mold growth is potentially hazardous, so don't delay.
Why Choose Cyclone Kleen Up For Floor Water Damage?
Quick response time
Locally owned & operated
Direct communication with owner
Faster restorations to pre-damaged state
Trust Cyclone Kleen Up For Floor Water Damage Restoration in Pueblo, CO
Cyclone Kleen Up professionals are trained and experienced to meet your requirements. Don't hesitate to contact us for floor water damage, no matter how severe. Call us at 719-299-3887 or contact us online for a free estimate and to arrange a consultation. Additional services provided include appliance failure, carpet water damage, flooded basements, and more.