Floor Water Damage Repair in Colorado Springs
Unexpected floor water damage can bring your home to a standstill. Storms, leaks, pipe bursts, appliance overflows, backups or other water events can leave your floors damaged and vulnerable to warp, rot, potential mold growth and other issues. Seeking professional floor water damage cleanup and repair ASAP can mitigate further damage and make your restorations go more smoothly.
To avoid structural damage, Cyclone Kleen Up is your water damage cleanup, extraction, drying, dehumidification and structural repair specialists. Fixing floor water damage can't wait, and the sooner restoration begins, the sooner your home or business can return to normal. The professionals at Cyclone Kleen Up will restore your property to its pre-damaged state in no time.
Our trained experts provide water damage restoration services in Breckenridge, Buena Vista, Penrose, Salida, and throughout our CO service area. Call us at 719-299-3887 or contact us online to learn more and arrange a consultation.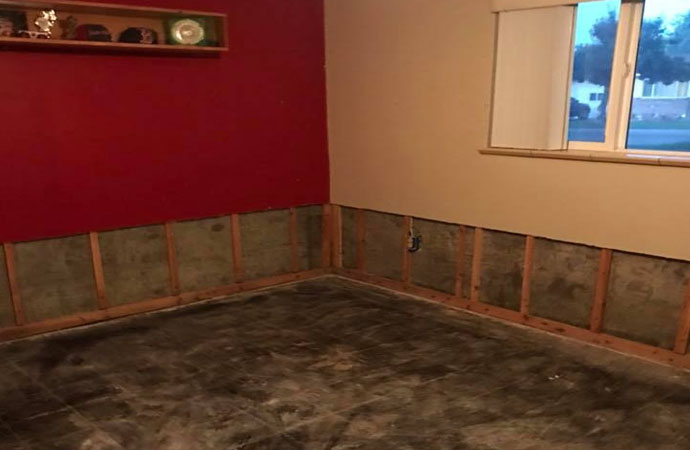 Signs to Call Cyclone For Floor Water Damage
Floor water damage has a number of indicators. Contact our water damage restoration experts at Cyclone Kleen Up ASAP if you see any signs that include:
Dark or wet spots
Cracking, bubbling, or flaking
Pooling water or puddles
Damp, musty or moldy odors
To avoid potentially severe water damage, don't ignore these warnings. Seek assistance from the experts at Cyclone Kleen Up to save restoration costs, time and frustration. Mold growth is potentially hazardous, so don't delay.
Why Choose Cyclone Kleen Up For Floor Water Damage?
Quick response time
Locally owned & operated
Direct communication with owner
Faster restorations to pre-damaged state
Trust Cyclone Kleen Up For Floor Water Damage Restoration in Pueblo, CO
Cyclone Kleen Up professionals are trained and experienced to meet your requirements. Don't hesitate to contact us for floor water damage, no matter how severe. Call us at 719-299-3887 or contact us online for a free estimate and to arrange a consultation. Additional services provided include appliance failure, carpet water damage, flooded basements, and more.
Toilet Overflow Cleanup in Colorado Springs, CO
Plumbing overflow can occur without any warning, and it's the kind of disaster that, once it starts, is difficult to solve. The moment backed up sewer water begins flooding your home, you have very little time to minimize the water damage it creates.
Water that's coming from a plumbing overflow incident isn't clean, as it's riddled with insects, bacteria, and viruses. If the plumbing overflow issue isn't addressed properly, the conditions of your indoor living environment and health will slowly get worse.
When you encounter a plumbing overflow, it's best to contact Cyclone Kleen Up immediately. We have the experience and the necessary cleaning tools to handle your plumbing overflow problem.
Cyclone Kleen Up is Here to Help
Depending on the kind of plumbing overflow you experience, the contamination of the flooding can range between lightly and grossly contaminated. Even though the flood has no discoloration or pungent odor, it's better to let us handle the cleanup.
Cleaning plumbing overflow with common cleaning techniques isn't enough to remove the health hazards in the water. If the plumbing overflow cleanup isn't done correctly, your property starts developing following structural damage due to excessive moisture:
Mold and mildew growth
Wood rot and/or dry rot
Infestation of water-loving vermin/insects/bacteria
Bad smelling odors
Bad indoor air quality
These problems could lead your organic structures (e.g. drywall, beams, etc.) to become brittle, as well as induce the symptoms of allergies, asthma, and other respiratory ailments.
Trust Cyclone Kleen Up for Toilet Overflow Cleanup Solutions in Colorado Springs
When you let Cyclone Kleen Up handle the entire plumbing overflow cleanup process, we make sure that the procedure is completed without any mistakes or delays. We know that we only have a limited time before the contaminated water affects your property, so our fully licensed and certified technicians work efficiently and fast.
What's more, we utilize state-of-the-art equipment and tried-and-tested cleaning methods to ensure that the entire area of your property is clean. Once we're done with the cleanup, we can repair the water damage through the appropriate water damage restoration service. 
Our company can work with most insurance providers, and our emergency services are available 24/7. Call us at 719-299-3887 today for free estimates. Cyclone Kleen Up caters to properties in Pueblo and Colorado Springs, Colorado.