Structural Drying in Colorado Springs, CO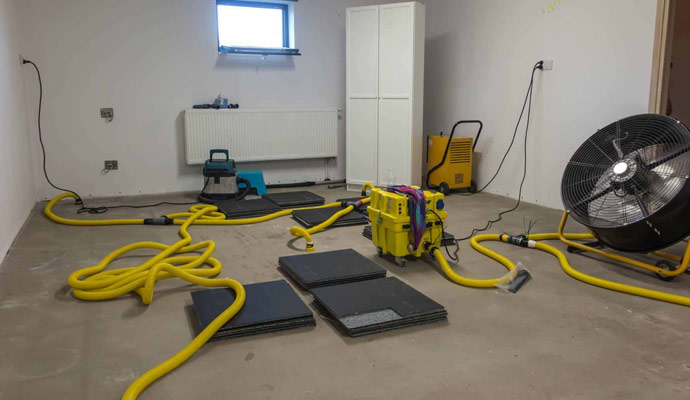 When a home or office is flooded due to any number of reasons, the deluge not only affects the items found within the premises but the structure itself as well.
Parts of your home or office will need to be dried out properly in order for it to be safe to live in or work in again. Water can stay inside wall cavities, under the floor, in carpets, and other parts of the structure unless dried out completely. This brings the potential for structural damages into play. Those will require extensive, as well as expensive, repairs. 
Cyclone Kleen Up is a company that can help you with your structural drying needs. For a home or office to be truly dry, and for it to be restored to pre-flood conditions, all traces of the flood need to be addressed.
Leaving parts of the premises damp not only brings about a musty smell that is terrible, but it can also bring about problems like molds, and the ailments that come with a mold infestation.
Structural drying is essential for properties that have experienced water damage and flooding. This is done in a few steps, and this is what Cyclone Kleen Up does to dry your property out completely:
Water extraction – Any visible traces of water is removed from the location with the use of an extractor. Since water is easier to remove while it has not soaked into anything yet, this step is done as quickly as possible. Any standing water in the flooded location is taken care of first.
Evaporation – The next step after all of the visible water is removed is evaporation. This is done with the help of an increase in airflow in the area, and this is done with the help of airflow equipment.
Dehumidification – This is usually done in conjunction with evaporation, as well as after it. This process helps remove the moist air that is produced by the evaporation stage, as well as the moisture that is found within areas that are difficult to reach, like inside walls, under floors, and under floor coverings.
Trust Cyclone Kleen Up for Structural Drying Services in Colorado
These steps are needed to properly dry out your home or office after it has suffered water damage due to a flood or other water-related disaster. If you find that you need structural drying after such an event, do not hesitate to call Cyclone Kleen Up today at 719-299-3887 for your free assessment and estimate. You can also get in touch with us via our contact page.