Green Risk Professionals in Colorado Springs, CO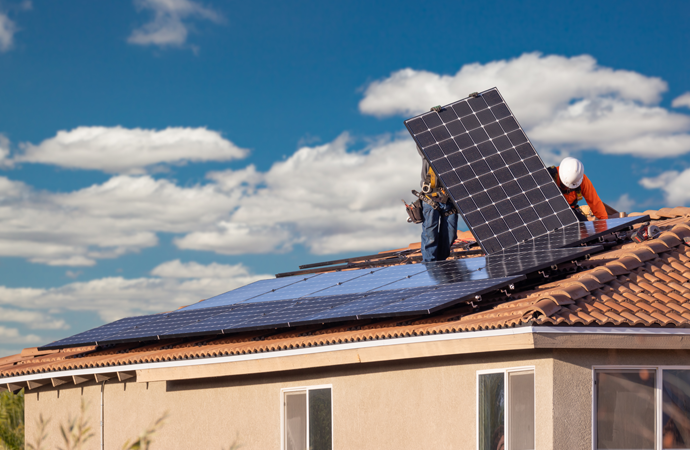 Today, more and more people are realizing the benefits of green-living. Purchasing hydroelectric cars, installing solar panels on top of roofs, and choosing to walk the short distance to work instead of taking public transport, are only but a few ways to reduce one's carbon footprint. Through these choices and actions, people's lives significantly improve in both health and wealth because not only does green-living promote a healthier lifestyle, but it also reduces energy costs.
By maximizing these positive outcomes, companies and homeowners have also progressed toward switching to green construction; this is a highly innovative action to sustainable living by using resource-efficient processes throughout a building's lifespan. Here at Cyclone Kleen Up, we devote ourselves to discover new approaches of green construction to provide the finest services and value for our customers. For many years, we made the choice to go green and become a green-risk certified company; offering and creating green alternative opportunities to all properties. 
We, at Cyclone Kleen Up, are aware of the importance of promoting techniques, products, and systems that are not only more environmentally conscientious but are also aimed at enhancing our clients' quality of life.
Our areas of expertise allow our professionally trained members to understand how to get the best of green living out of your property.
We understand the principles of green building.
Promote and use green construction methods and materials (installing energy efficient equipment, energy star windows, and eco-friendly lighting.)
We implement measures that help conserve water and energy.
Creating an energy star and zero-energy environments.
We implement the standards set by the Leadership in Energy and Environment Design (LEED), and other green certification programs.
We implement strategies such as recycling and green deconstruction.
Keep Your Colorado Construction Efforts 'Green' with Cyclone Kleen Up
After viewing the benefits of green construction, it is difficult to resist switching to a better alternative. If you decide or plan to do the switch today, Cyclone Kleen Up is ready to restore, or construct, your home and commercialized building, into the self-sustaining property you have always wanted it to be. Call us at:719-299-3887 now so we can talk about it, or visit our contact page for more details.
Our Green Risk professionals will be more than happy to provide you a comprehensive background on the potential benefits of a green building before we start work on your project.