Paint Removal Service in Pueblo & Colorado Springs
When you want to remove worn-out paint from structural beams, the experts of Cyclone Kleen Up can help you with every type of residential, industrial, and commercial project regardless of the extent and nature of the paint damage.
We adopt the newest technologies that are capable of stripping-off multiple layers of paint at one go and are perfect for surface preparation or restoration projects. Our industry-compliant equipment and tools can remove paint from all surfaces. It can be concrete, steel, bricks, or timber with perfection. When you need top-notch paint removal services in the Central Rockies, our IICRC-certified technicians have more than 30 years of experience handling that issue, as well as a full array of restoration-related services, for customers in Pueblo, Colorado Springs, and throughout our service area. To learn more, call 719-299-3887 or click here to talk with our representatives and schedule an appointment.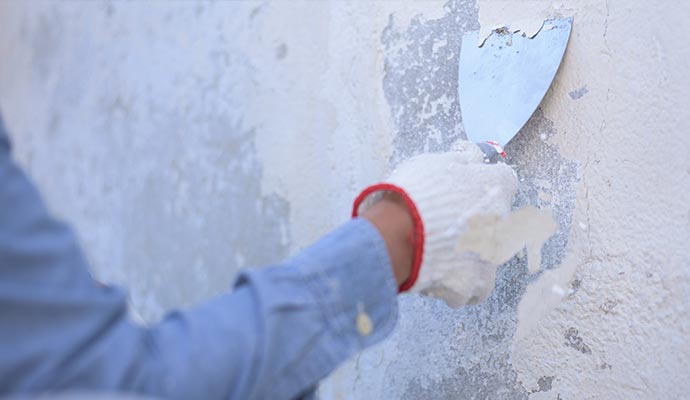 Signs That You Need Paint Removal by Cyclone Kleen Up
There are several signs that you need paint removal services by Cyclone Kleen Up. The list includes:
Mold and mildew growth
Peeling paint
Fading paint
Scuff marks on the walls
Cracking paint
Stains on ceilings & walls
Warped walls
Blistering paint
Why Choose Cyclone Kleen Up for Paint Removal?
Locally owned and operated
Fast response time
Direct communication with the owner
Decades of industry experience