Rock & Debris Removal for New Constructions in Pueblo, CO
Rock and debris removal is a necessary process in construction where any unwanted rocks, boulders, or other debris are removed from the construction site to prepare it for the building process. If you're planning a construction project but finding it difficult to clear the site of rocks and debris, Cyclone Kleen Up can help. We bring you rock and debris removal services to make the construction job easier. We understand that having a clean and organized site is essential for a successful project. Our team of experts ensures that the foundation of the structure is stable and strong through this process.
Our services are available in the following areas Florence, Fowler, Pueblo, Penrose, Colorado City, Monument, and nearby locations. Give us a call at 719-299-3887 or go to the link here to learn more about our services.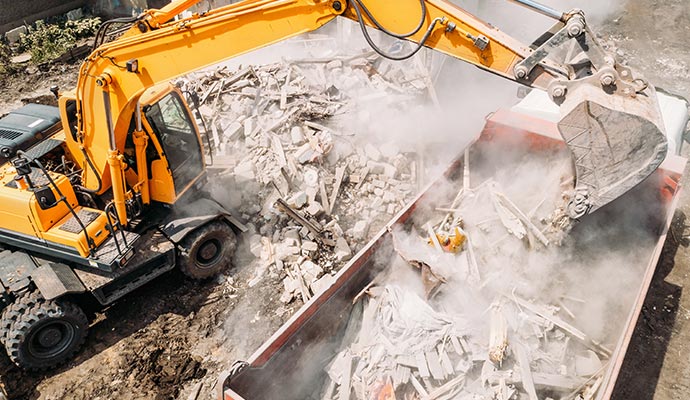 What Is The Rock & Debris Removal Process?
The rock and debris removal process can vary depending on the specific needs of the construction project and the size and type of rocks and debris present on the site. However, here is a general overview of the process:
Obtain the right equipment: The first step is to obtain the necessary equipment, which may include excavators, bulldozers, dump trucks, and other heavy machinery, depending on the scope of the project.
Clear the site: The equipment is then used to clear the site of any surface debris, such as branches, leaves, and loose rocks, to make it easier to access the larger rocks and debris.
Remove the large rocks & debris: Once the site is cleared, the machinery is used to remove the larger rocks and debris. This may involve drilling, blasting, or breaking up the rocks using specialized equipment.
Final site inspection: After the rock and debris removal process is complete, a final site inspection is conducted to ensure that all hazardous materials have been removed, and the site is safe for construction work to proceed.