Media Blasting Services in Colorado Springs, CO
For superior surface preparation, media blasting combines a cleaning and finishing action and is most commonly used with coatings or liners to remove rust and surface impurities. The result is a clean surface for high-performance bonding. Media blasting also removes old paint or other surface coverings, allowing for needed repairs and better paint bonding to the surface.
Cyclone Kleen Up has extensive experience selecting the appropriate media blasting solution for your unique application. Count on us for any job, big or small! Our media blasting services are available in Colorado Springs, Florence, Penrose, Salida, and other cities in our service area. Call 719-299-3887 or click here to make a service appointment ASAP.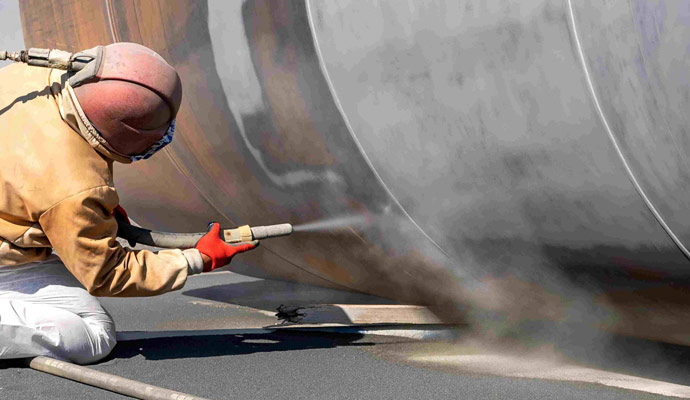 Media Blasting Services by Cyclone Kleen Up in CO
Media blasting services use a number of materials, usually split into two groups, depending on the surface, the environment, and the end goal:
Abrasive Blasting
Includes any and all media EXCEPT dry ice
Used for a wide array of applications and environments
Comprises a broad array of media such as:

Sodium bicarbonate (or soda blasting)
Walnut shells
Glass beads
Dry Ice Blasting
Employs low-abrasive media using CO2 (dry ice) pellets in a high velocity
Offers elimination of messy cleanup because the dry ice evaporates on impact
Can save media-cleaning-related time and cost
Suitable for a wide variety of applications such as:

Mold cleaning
Food processing
Ethanol plants
For the best media blasting services that you can find in Canon City, La Junta, Salida, Penrose, Manitou Springs, and other cities within our service area, give us a call today at 719-299-3887 or click here to schedule an appointment for services ASAP at your home or office in Colorado.