What Happens When Asbestos Is Found During Mold Remediation?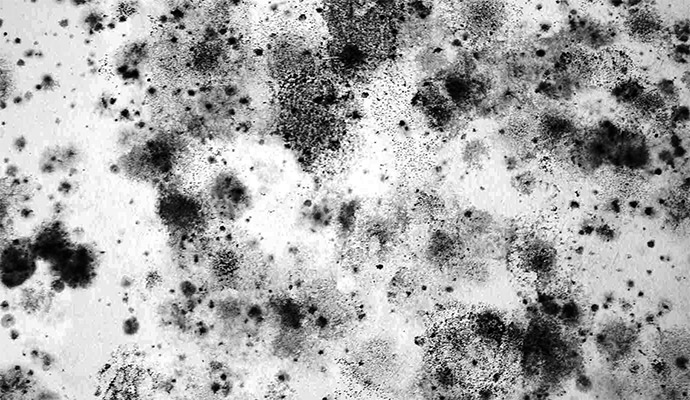 Mold and asbestos are two of the most dangerous toxins that can be found in a Colorado home or business. When mold remediation is underway, there is a possibility that asbestos may be discovered as well. This can complicate the remediation process, as both toxins require different approaches to ensure safety. Asbestos abatement companies like Cyclone Kleen Up have specialized knowledge and equipment to handle both of these toxins and make your Colorado property safe.
Asbestos is a mineral fiber that was used in many building materials before the 1970s. When these materials are disturbed, such as during mold remediation, asbestos fibers can become airborne and cause serious health problems when inhaled. Asbestos fibers can cause lung cancer, mesothelioma, and other respiratory diseases. Because of this, it is essential to handle asbestos with care.
When asbestos is found during mold remediation, Cyclone Kleen Up will first conduct a thorough inspection of the property to determine the extent of the asbestos contamination. This inspection involves taking samples of the affected materials and testing them for asbestos. Once the presence of asbestos is confirmed, we will develop a plan to safely remove it.
The first step in asbestos abatement is to isolate the affected area to prevent the spread of asbestos fibers. This involves sealing off the area with plastic sheeting and creating a negative air pressure environment using specialized equipment. The air inside the affected area is then filtered to remove any asbestos fibers that may be present.
Next, Cyclone Kleen Up will remove any asbestos-containing materials in the affected area. This involves using specialized tools and equipment to carefully remove the materials and place them in sealed containers for disposal. We'll also ensure that any surfaces that may have come into contact with asbestos fibers are properly cleaned and decontaminated.
Once the asbestos has been safely removed, the mold remediation process can continue. Mold remediation involves identifying and eliminating the source of mold growth, removing any affected materials, and cleaning and disinfecting the affected area. Cyclone Kleen Up makes sure that all safety precautions are implemented and that the remediation process is completed securely.
It's important to note that not all asbestos-containing materials need to be removed. Some materials, such as asbestos-containing insulation, may be left in place if they're in good condition and not likely to be disturbed. We will determine which materials need to be removed and which can be left in place based on the condition of the materials and the level of asbestos contamination.
In addition to removing asbestos and remedying mold, Cyclone Kleen Up also provides other services to make your Colorado home or business safe. These services include lead abatement, chemical spills, and air quality testing. By addressing all potential toxins, we can provide a comprehensive solution to ensure that your property is safe for occupancy.
We have more than three decades of experience serving Colorado Springs, Pueblo, and the Colorado communities. For the reliable and quick cleanup of mold and/or asbestos, please give us a call at 719-299-3887. You can also reach us at our Contact Us page. Our friendly staff is on standby at all hours, ready to take your calls. Don't hesitate. Get in touch with us today.