Alma Fire & Water Damage Restoration
Alma, CO is a statutory town in Park County with a population of 270 according to the 2010 census. It's a town with a high likelihood of being affected by volcanic eruption compared to the rest of the US. It has also been affected by thunderstorm winds, floods, hail, and an incidence of wildfire over the years. These kinds of natural disasters disrupt lives and destroy properties. Cyclone Kleen Up is the reliable disaster restoration service provider in Alma. 
Cyclone Kleen Up has been serving Central Colorado for more than a decade now. We have a 24/7 emergency response service because we know that when it comes to disaster recovery, time is of the essence. We'll be there within an hour of your call and provide you with a free on-site inspection and free estimate. Our team of technicians is fully licensed, highly trained, and well equipped to perform the best restoration job possible. 
Damage Restoration - Mold & Asbestos Specialists in Alma
We are the trusted restoration company in Alma, CO. Aside from disaster restoration services, we also provide other cleaning services. Some of the services we offer are listed here. 
Water Damage Restoration - We offer a comprehensive roster of services related to water damage restoration. Water damage is the most common problem in most American homes and it can also be the most expensive. To minimize water damage, you have to act quickly. We respond immediately to water damage restoration service requests. We have powerful tools that can remove huge amounts of water in no time at all. Our industrial dehumidifiers will take care of moisture. We can also help with content restoration.
Fire Damage Restoration - Cyclone Kleen Up can handle the entire fire damage restoration damage project from smoke, soot, and odor removal to water removal and dry up to reconstruction. We have developed cleaning processes and use effective cleaning materials to take care of smoke odor and treat surfaces damaged by water used in fire suppression. 
Asbestos Testing and Removal - Asbestos was considered a wonder building material because of its fire-resistant properties. That was until it was discovered that it causes various types of cancer and respiratory ailments. Today, asbestos is no longer used in new building projects. However, if your property was built in the 1980s or earlier, there's a chance that it contains asbestos. If you're not sure if the property you're occupying contains asbestos or not, please contact us for our asbestos testing services. 
Storm and Flood Damage Restoration - We can help with water extraction, flood damage restoration, and structural drying. We will work directly with your insurance provider so you don't have to worry about the paperwork. 
Think Of Us For Your Damage Restoration Needs
We treat every restoration job as a priority. We are also aware that commercial establishments particularly in need of fast restoration so they can get back to business as soon as possible. We can help. For more information about our commercial restoration services in Alma, Co, please call 719-299-3887 if you would like to speak to a representative. You can also send us a message via our Contact Us page. 
Blogs related to Alma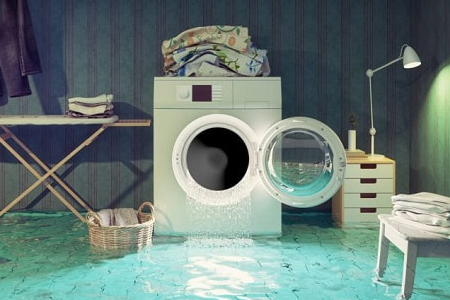 Water Damage Restoration Tips
To ensure that no serious damage happens to your home, there are a few things you need to do right away. After you contact your insurance provider, you will need to do the following to reduce the amount of damage your home suffers.