Fire and Water Damage Restoration in Pueblo, CO
Cyclone Kleen Up is your local professional restoration company serving Pueblo, Colorado. We are always ready to restore anything and everything from water damage, storm or flood damage, mold removal, fire damage, trauma cleanup, construction, and all your disaster-related restoration needs. Because most damages are usually unexpected, unwanted, and occur at the most inconvenient times, we know how to handle each and every situation to get your residential or commercial property and its occupants back to normal.
With Cyclone Kleen Up on your side, you have a professional team of certified and experienced restoration specialists ready to assess the problem, diagnose your repair needs, explore your best options, and work with you to design the best possible solution that resolves all of your property recovery issues. Our certified and experienced Cyclone Kleen Up staff will use the most advanced scientific methods with our sophisticated line of restoration and extraction equipment to get your home back to pre-loss condition quickly, professionally, and with the personal attention to every detail.
24/7 Restoration Services in Pueblo
We offer 24 hour emergency recovery services for immediate response when property owners experience damage in their home or business. Our team of certified restoration technicians will assess the damage and immediately begin working to restore and protect your property. Addressing the issue right away will also save you money by minimizing loss and avoiding additional damage.
Some of the emergency restoration services we provide include:
FREE ASSESSMENT
Call now 719-299-3887 or fill out the box below:
Contact Cyclone Kleen Up to Restore Your Property
At Cyclone Kleen Up, we are local, certified, insured, fully equipped and ready to help you at any time! If you have any questions about our emergency restoration services or you're ready to have your property assessed, don't hesitate to contact us today at 719-299-3887. We are always ready and willing to help get you and your property back on track as soon as possible.
Customer Reviews from Pueblo
Bill T from Pueblo West, CO
Reviewed on Review Central
Jan 7th, 2017
My business suffered water damage after the snow melted. Ramey and crew arrived within one hour from my phone call. The crews were professional and efficient. I would recommend this company!
Estimate Requests from Pueblo
Tasha . on May 19, 2017 12:40:33pm
Have water coming into the basement from an unknown source.
Richard M. on May 11, 2017 8:36:41am
Has a flooded unfinished basement.
Jared F. on May 11, 2017 8:03:04am
Customer's sump pump quit working so they have basement flooding.
Blogs related to Pueblo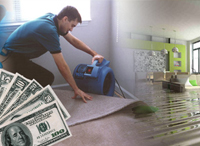 How Much Does Water Damage Restoration Cost?
When it comes to water damage restoration, there is no "one-size-fits-all" price that can be quoted by any company.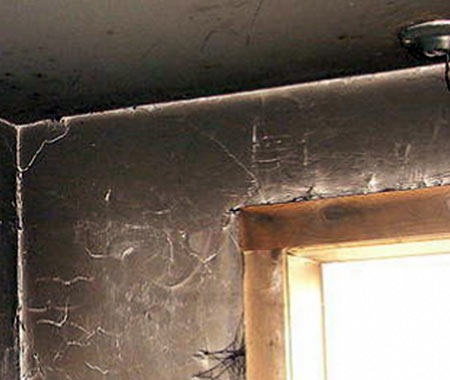 How to Successfully Remove Smoke Odor After a Fire
Removing the smell of smoke from your home after a fire hits it can be done by specialists that do restoration work. Aside from removing the smell of smoke from the premises, they also remove any other traces of the fire.