How Asbestos Affects Your Health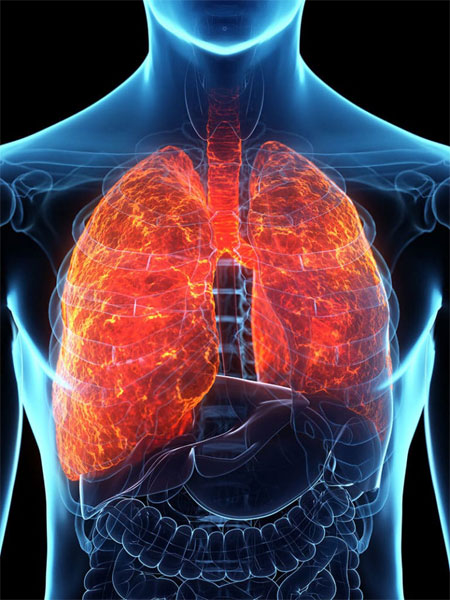 Asbestos is believed dangerous because of all the places it's found. You may be exposed at work, while shopping, or even at home. Most buildings in Colorado Springs, Pueblo, and the surrounding area are made with some asbestos-containing materials. Left to themselves, they remain safe. But once disturbed (broken up or sanded) they release tiny asbestos fibers into the air. When breathed in those fibers get trapped in the lungs. Once there, they will probably remain for a long time. Repeated exposure will likely cause scarring and inflammation, which can lead to breathing problems and other serious health issues.
The U.S. Department of Health and Human Services (HHS), the U.S. Environmental Protection Agency (EPA), and the International Agency for Research on Cancer (IARC) have all classified asbestos as a human carcinogen, a substance known to cause cancer. The IARC also believes that enough evidence exists to link asbestos exposure as the main cause of mesothelioma (a relatively rare cancer of the thin membranes that line the chest and abdomen), and other cancers of the lung, larynx, and ovaries.
But being exposed to asbestos doesn't always mean you will develop health problems. Many factors can affect your risk for health problems from asbestos exposure, such as:
How long and how often you were exposed
The amount of time passed since your exposure started
How much you were exposed to
Whether you smoke cigarettes
The size and type of asbestos you were exposed to
What other lung conditions you may have (like asthma or COPD)
Taking this into account, asbestos exposure can potentially lead to:
Breathing Problems
Lung Cancer
Larynx Cancer
Ovarian Cancer
Pleural complications
Other cancers
Asbestos is an extremely dangerous health risk and should be taken seriously. While numerous studies imply that long-term exposure to asbestos fibers poses the greatest risk of health complications, problems have also been reported resulting from short-term exposure.
What If Your Home or Business Has Asbestos?
Just the thought of asbestos where you live or work can be frightening, but don't worry. If you suspect that your Colorado home or business may have an asbestos problem, have an asbestos test conducted. One who specialized in asbestos testing should not be connected with a company specializing in asbestos repair or removal. It is better to use two different companies to avoid any conflict of interest.
If asbestos is detected, you can hire with confidence Cyclone Kleen Up, the leading provider of asbestos removal services in Colorado Springs, Pueblo, and the surrounding area. We specialize in professional asbestos removal in industrial, governmental, institutional, commercial, and residential properties. We use the most up-to-date abatement methods and equipment and pay strict attention to detail, guaranteeing that each project is completed safely and effectively.
Our team rigorously follows the industry, government, and safety standards. Throughout the project, we ensure the proper permits are secured and any required inspections take place. We put safety first – both for our employees and our clients.
If you're looking for insurance services related to asbestos then call the professionals at 719-299-3887 or contact Cyclone Kleen Up.
If you want more information on limiting your environmental exposure to asbestos, or if you have specific questions, contact the Agency for Toxic Substances and Disease Registry (ATSDR) at 800-CDC-INFO (800-232-4636) or TTY 888-232-6348. ATSDR's website for asbestos has more information and links to other resources.
For safe asbestos abatement and removal in Pueblo, Colorado Springs, or surrounding cities and need an asbestos inspection for your commercial or residential property, contact Cyclone Kleen Up today. They'll determine the right test for you and your needs!