4 Gaps in Your Homeowner's Insurance Related to Water Damage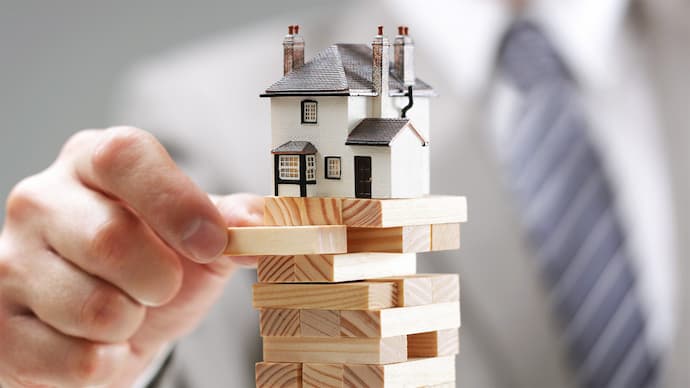 "Sorry, your policy doesn't cover that." Those are 6 words a homeowner never wants to hear during a disaster. But unfortunately, many of them do.
To make sure this doesn't happen to you, don't wait until you need to file a water damage claim to find out what your homeowners insurance covers and what it doesn't. By that point, you could be in for a painful out-of-pocket shock.
Homeowners insurance covers many major risks, such as damage from fire. But it doesn't cover everything. There are some losses related to water damage that homeowners insurance either won't cover at all or only partially cover. That's why ----- has compiled a list of gaps in your coverage or situations where you'll probably pay more for proper coverage.
Coverage Gap 1: Flooding

Typical homeowners insurance doesn't cover flooding triggered by storms. But separate flood insurance is offered through the federal government and can be obtained through your insurance agent.

Flooding caused by a busted pipe or a leaking water heater is usually covered if it's considered by the insurance company to be "sudden and accidental" and not caused by homeowner neglect. Backed-up sewer lines are often not covered. Slow drips by pipes, ice makers, and toilets that damage walls and floors over time are, as a rule, considered the result of neglect and won't be covered. Neither will water damage from an old leaky roof that hasn't been maintained be covered.

Coverage Gap 2: Mold

Water damage many times causes mold to start growing. Insurance policies differ over whether mold damage inside the home is covered. Some don't cover it at all, some will but have restrictions. You might need to add specific coverage to your regular policy . Talk to your insurance agent about this.

The answer isn't always straightforward. "Generally, standard homeowners insurance policies can cover mold to an extent," says Sean Harper, CEO, and co-founder of Kin, a Chicago-based insurtech startup. "It depends on what caused the mold."

Note that the amount your policy may pay for mold repair and removal might not cover all of the ensuing damage. "This extent of mold coverage is typically limited—for example, a company may cap mold removal and remediation at $10,000 for a single occurrence," says Pat Howard, homeowners insurance expert at Policygenius. Higher coverage limits may be offered, but if you're not sure about what's covered, Howard suggests speaking with your agent to find out what options are available.

Coverage Gap 3: Termites

Termites cause millions of dollars in damage to homes nationwide every year. They're attracted to water-damaged areas of your home you may not even know about. Regular inspections and treatment are considered part of home maintenance and are not covered by insurance. So, set up an annual contract with a reputable pest control company for inspections and any needed treatments. Having a pest control warranty in place is important for resale and can be transferred to a new owner.

Coverage Gap 4: Natural Disasters

Homeowners insurance usually covers natural disasters, but in areas predisposed to them, the premiums will be higher. For example, if your home lies near the ocean in the south or east, expect higher premiums for living in a hurricane-prone area. The same applies to earthquake-prone California. Water damage from a storm ripping the roof off will be covered because it was sudden and accidental.
Takeaway
The most important thing to do is be open and honest with the insurance company when you're purchasing a policy so that you know upfront what's covered and what isn't. And don't hesitate to negotiate. You may get a better deal that way. Bundling your policies or paying them off early can also save you hundreds, if not thousands, of dollars.
------- works with insurance companies to provide guidance and assistance to clients who need help repairing or rebuilding their water-damaged homes.
If you're looking for insurance services related to water damage in Pueblo or Colorado Springs then call the professionals at 719-299-3887 or contact Cyclone Kleen Up.