5 Ways Your House Could be Making You Sick
As the cold weather settles in Colorado, most people shut out the weather by keeping their windows and doors closed. Unfortunately, this makes the air inside a home more polluted than the outside air. This becomes worse when there's been water damage or mold growth. That's when those who are more susceptible to mold spores can suffer from throat, nose, and eye irritation, as well as have bouts of nausea and dizziness.
But mold isn't the only pollutant that can infiltrate a home. The following are five ways a house can make one feel ill.
1. Moisture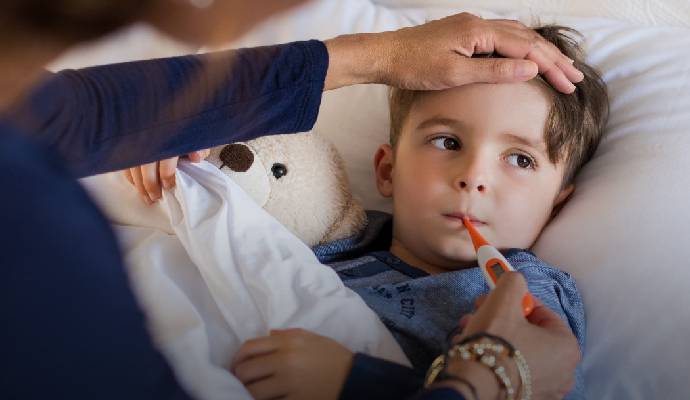 When a home has a moisture problem, it's usually due to water damage that was never correctly or completely dried. As was mentioned earlier, this can encourage mold to grow in a home. Some causes of water damage in a home are:
Burst pipe
Broken dishwasher water supply line
Overflow from a washing machine
Leaking water heater
Water seeping in from under the slab
Bathtub overflow
Clogged air conditioner drain tube
A leaking roof
Colorado homeowners insurance policies will cover these repairs. In fact, insurance companies require that water damages be completely dried up to keep the policy in force without loss of coverage. But there's no way that someone without experience, training and the proper equipment could effectively dry up a mid to major water damage event. Water can enter places that are difficult to find and may create a large mold problem insurance will not cover since the water damage wasn't properly dried. That's why using a professional water damage restoration company is important. They'll not only make sure all the water is removed, but they also help clients through the claims process.
2. Pesticides
While these products help to keep bugs out of a home, they allow toxic fumes inside. Too much contact with pesticides can result in eye, nose, and throat irritation, damage to kidneys and the central nervous system, and even increase the risk of developing cancer. So always follow the directions on the safe use of these chemicals, make sure there's plenty of ventilation when they're used, and don't store the containers inside where possible.
3. Lawn and Garden Products
Most people don't think about these products being a problem inside their homes, but they can easily be brought in on shoes and clothes. Homeowners use around 100 million pounds of pesticides in homes and gardens every year. Studies show that hazardous lawn and garden chemicals also drift into homes where they contaminate surfaces they touch and the indoor air, exposing occupants. The U.S. Center for Disease Control and Prevention (CDC), in a study of 9,282 people nationwide, discovered pesticides in 100% of those whose blood and urine was tested. The average person carried 13 of 23 pesticides tested. When these products are being used, close all windows and doors to keep them outside and remove clothes and shoes before entering the house. As an alternative to chemicals, there are many natural or organic lawn and garden products available at garden centers and hardware stores.
4. Smoke Particles
No matter how carefully a fireplace or wood stove is used, they will still release smoke into a home. So always keep a house well-ventilated when using either one. If there's been a fire in a home, then an experienced fire and smoke damage specialist should be called because toxic substances are produced when certain materials burn and can remain within soot after a fire. To completely remove this soot, which is often well hidden, experts with the right tools are needed.
5. Lead and Asbestos
Colorado homes that were built before 1978 are often filled with asbestos-containing materials like insulation, tiles, and vinyl flooring. They may also still contain lead-based paint. Asbestos and lead are both toxic to the human body and need to be removed from homes to help ensure the occupant's health and safety. But only certified professionals can correctly identify and remove asbestos and lead. Homeowners should never attempt to remove it themselves.
At Cyclone Kleen Up, we have over three decades of experience dealing with water damage and fire damage, as well as being a government-certified asbestos removal company. We serve Pueblo, Colorado Springs, or Colorado communities. Our professional team of certified and experienced industry experts identifies your repair needs, explores your best options, and works with you to design the best possible solution that solves all of your property recovery issues.