Asbestos Job Planning and Disposal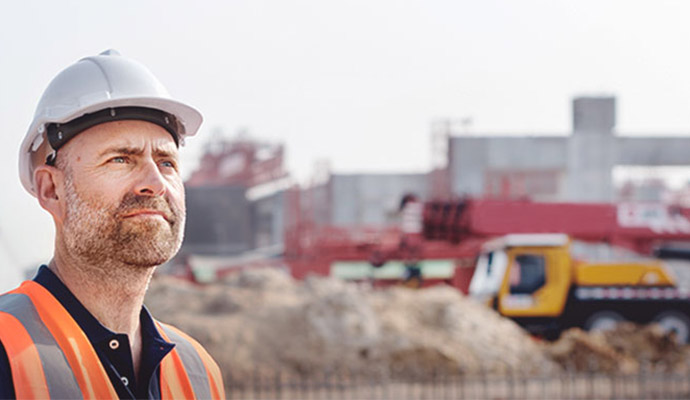 Asbestos decontamination is a serious business. If not handled properly, it can put people at risk for serious and deadly diseases such as asbestos-like mesothelioma, lung cancer, and more. That's why there are strict regulations regarding the handling and disposal of asbestos-containing materials that are designed to help keep everyone safe from exposure.
Since asbestos is a deadly carcinogen, it should only be handled by a licensed and insured asbestos abatement professional. It's recommended that no one else should ever touch or remove asbestos fibers because once disturbed, they enter the atmosphere and become even more dangerous.
A true asbestos removal professional will be highly trained and qualified with the correct certifications. They know and follow all federal and Colorado state laws on how to remove asbestos properly. Some of those laws regarding decontamination are:
Proper Planning & Preparing of the Project -
to begin with, they will assess the size and gravity of the asbestos abatement project. They'll obtain the correct government permits to move forward with the job. The work area will then be closed off with plastic sheets and negative air pressure units that keep asbestos fibers from escaping.

Safety Protocols are Put in Force –
Warning notices are posted all around the site. HVAC units are shut down to keep asbestos fibers from spreading. Wet wipes or HEPA vacuums are used to clean asbestos off fixed objects to control dust. They'll be used again when the abatement process is finished.

Create Decontamination Areas –
Enclosed partitions will be set up in and around the work site so that workers can take off contaminated clothing, shoes, and tools used during the abatement procedure before leaving the area.
Asbestos Recycling and its Benefits
Once the procedure is finished, dangerous asbestos-containing materials are usually sent to Colorado landfills that accept asbestos. They can also be recycled in a safe way to transform them into non-toxic materials, although these processes are very expensive. The three methods for recycling asbestos are:
Heating asbestos-containing materials in a sodium hydroxide solution above 2282° Fahrenheit. to break it down. This process produces a type of nonhazardous glass.
Using microwave thermal treatment to neutralize asbestos and turn it into ceramic bricks or porcelain tiles
Utilizing a high-speed mill that grinds down the asbestos material which changes the overall structure of the material and makes it harmless.
Some of the benefits of asbestos recycling are:
The asbestos fibers are destroyed and converted into a nonhazardous substance.
Saves space in landfills.
The end products that are rendered safe and can be reused in a variety of applications.
How Cyclone Kleen Up Can Help
Cyclone Kleen Up has been inspecting, testing, and removing asbestos in our Colorado service area for many years, and has perfected the abatement and decontamination processes. If you believe you have asbestos in your home or business, it's vital to schedule with us an inspection promptly.
If you want more information on limiting your environmental exposure to asbestos, or if you have specific questions, contact the Agency for Toxic Substances and Disease Registry (ATSDR) at 800-CDC-INFO (800-232-4636) or TTY 888-232-6348. ATSDR's website for asbestos has more information and links to other resources.
For safe asbestos abatement and removal in Colorado Springs, Pueblo, and the surrounding area, contact Cyclone Kleen Up today!
If you live in Pueblo, Colorado Springs, or surrounding cities and need an asbestos inspection for your commercial or residential property, contact Cyclone Kleen Up today. They'll determine the right test for you and your needs!