Can You Sell a Home With Asbestos?
If you're planning to move but worried that your Colorado home may contain asbestos, don't panic. Asbestos was widely used for so long that it's sometimes difficult to find a home without any in it, especially in older homes. While the law states that you'll need to disclose to buyers whether or not asbestos exists in your home, you do have a few options on how to handle it.
Should You Test for Asbestos Yourself?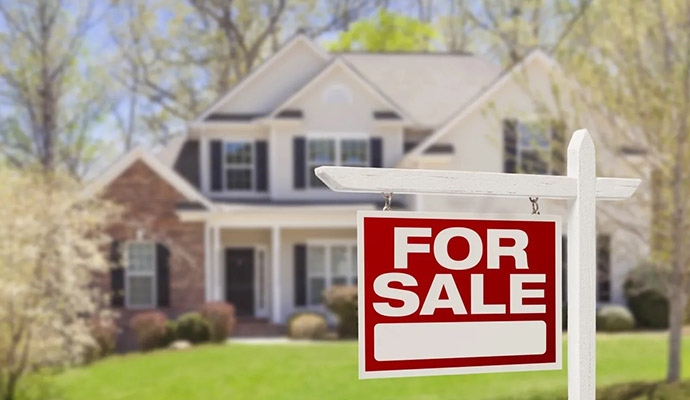 If you're pretty sure there's asbestos in your home, you may want to test for it yourself. This way you can be upfront with a buyer and they won't be scared off.
Some states allow you to test for asbestos yourself. A kit will run you around $50. Once you collect samples, they are sent to an EPA-certified lab. But it's safer to have an asbestos remediation company like Cyclone Kleen Up do the testing because any time you cut, crack open or disturb asbestos-containing materials of any kind, you take the risk of exposing your family to asbestos fibers
If you do decide to do something about the asbestos in your home, you have a couple of options:
Sealing. This coats the material the asbestos is in so fibers are not released.
Abating. This involves the removal of asbestos-containing materials. This isn't a DIY project – have an EPA-certified company like Cyclone Kleen Up handle it.
Disclose and Negotiate
In a seller's disclosure, you usually need to reveal any known asbestos in your home. Laws vary from state to state, so if you're unsure of any aspects of the disclosure, ask your real estate agent for assistance. Not filling out this form properly could open you up to possible lawsuits.
And don't worry that disclosing any information about asbestos in your Colorado home may decrease your chances of selling. As was earlier mentioned, asbestos is not uncommon in a home, so that knowledge will not likely kill a deal.
If you're just not sure whether there's asbestos present, spell that out clearly in the seller's disclosure. Sometimes a home inspector will suggest that asbestos probably exists in a home which is enough evidence for some buyers. So don't be surprised if a buyer wants asbestos testing to be done before closing. That is not something you're required to do as it might disturb the asbestos. If you don't, they may either walk away or try to negotiate other concessions.
Offer a Credit
In a perfect world, you'd have plenty of time to take of the asbestos problem before selling. But sometimes you get into a bind, such as when you're relocating and you've already bought another house. Or maybe you just don't want to deal with the aggravation.
In these cases, the buyer will often ask for a credit to cover the cost of having to take care of the asbestos problem themselves before they move in and the house is still empty. Do your homework and get a quote beforehand of how much it will cost to contain or remove the asbestos. Include that estimate as part of your listing, saying that you'll offer a credit at closing for any needed repairs. That way they'll realize the money to fix the problem will be available immediately.
For safe asbestos abatement and removal in Pueblo, Colorado Springs, and or if you need an asbestos inspection for your commercial or residential property, contact Cyclone Kleen Up today. They'll determine the right test for you and your needs!