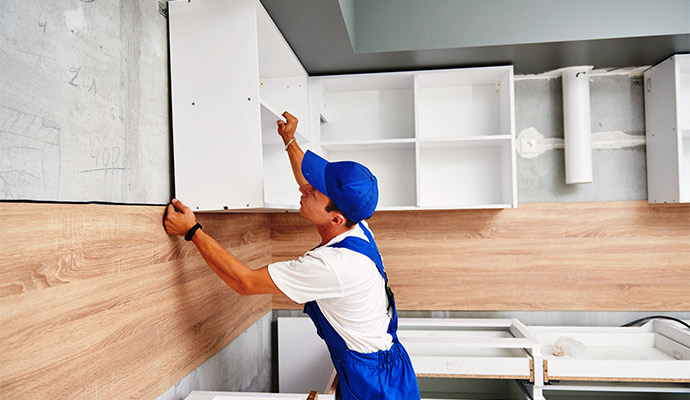 Our Emergency Reconstruction Service Can Help You Start Over
Disasters in Colorado can strike without warning, leaving a trail of destruction and chaos in their wake. Whether it's a storm, tornado, fire, or flood, the damage can be extensive, and the aftermath can be overwhelming. One of the most pressing concerns after a disaster is finding temporary shelter. While it may be tempting to pitch a tent or move into a motel, these options may not be feasible or practical in the long term. This is where emergency reconstruction services come in.
Cyclone Kleen Up provides emergency reconstruction services that offer temporary shelter and rebuilding homes and businesses after a disaster. These services are designed to help people get back on their feet and resume their normal lives as quickly as possible. We can be called upon in the immediate aftermath of a disaster to provide emergency shelter and can also help with long-term reconstruction and restoration efforts.
The Advantages of Emergency Reconstruction Service
One of the biggest advantages of using an emergency reconstruction service is the speed with which we can help. Cyclone Kleen Up is equipped with the tools, resources, and expertise needed to respond quickly to emergencies. We can provide temporary shelters, such as modular homes, RVs, or trailers, within hours or days of a disaster, allowing families to have a safe and secure place to stay while their homes are being rebuilt.
In addition to providing temporary shelter, Cyclone Kleen Up also helps with debris removal, structural assessments, asbestos abatement, and insurance claims. We work with Colorado insurance adjusters to ensure that homeowners receive the compensation they need to cover the cost of repairs and reconstruction. We can also provide advice on how to secure a property in the aftermath of a disaster and prevent further damage from occurring.
Another advantage of using Cyclone Kleen Up for emergency reconstruction service is the quality of the work we provide. We have a team of experienced professionals who are trained in all aspects of disaster response and recovery and use the latest tools and techniques to ensure that homes and businesses are rebuilt to the highest standards of safety and durability. This means that homeowners can have peace of mind knowing that their homes are secure and will be able to withstand future disasters.
Our emergency reconstruction services also provide a level of convenience that cannot be matched by other forms of temporary shelter. When disaster strikes, it can be difficult to find safe and secure housing that is close to work, school, and other important amenities. Emergency reconstruction services can provide temporary housing on-site, allowing families to stay close to their community and maintain a sense of normalcy in the midst of chaos.
Save Money
Finally, Cyclone Kleen Up emergency reconstruction services can help homeowners save money in the long run. While it may be tempting to try to rebuild a home on your own or with the help of friends and family, this can be a costly and time-consuming process. Emergency reconstruction services can provide cost-effective solutions that are tailored to the specific needs of each family. They can also help homeowners navigate the complex insurance claims process, ensuring that they receive the maximum amount of compensation possible.
For needed emergency reconstruction services in Colorado, call Cyclone Kleen Up at 719-299-3887. Our hotline is open round-the-clock and we also offer 24/7 emergency service. We'll help you get back on your feet so you can move forward with your life.
We have more than three decades of experience serving Colorado Springs, Pueblo, and the Colorado communities. For the reliable and quick cleanup of mold and/or asbestos, please give us a call at 719-299-3887. You can also reach us at our Contact Us page. Our friendly staff is on standby at all hours, ready to take your calls. Don't hesitate. Get in touch with us today.