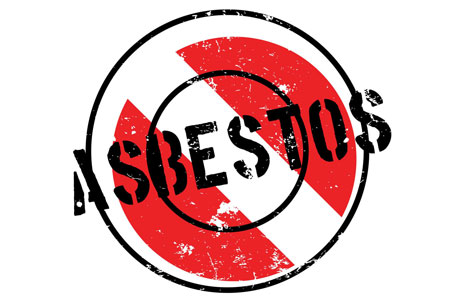 The History of U.S. Asbestos Elimination
Have asbestos products really been eliminated? The answer is no, not completely. One might think, with the awareness we have today about the toxic effects of asbestos, that this substance would be entirely banned in the United States. But asbestos is still used, including in many construction materials and car parts. While it is not one hundred percent banned, it is highly regulated by OSHA and the EPA. Here is the history of how that came to be.
Asbestos Regulations Through the Years
1971 - the first Occupational Safety and Health Administration (OSHA) regulation for asbestos was created, setting a standard for a limit on exposure to workers.
1973 - the EPA banned spraying materials that contain more than 1% of asbestos for fireproofing or insulating use on buildings, structures, pipes, or conduits.
1975 - asbestos insulation for pipes and blocks was banned by the EPA and no longer allowed to be installed on boilers or hot water tanks if it could become airborne when dry.
1976 - the Toxic Substances Control Act gave the EPA the ability to regulate the use of asbestos.
1977 - the Consumer Product Safety Commission (CPSC) implemented a ban on asbestos in artificial fireplace embers and all joint wall patching compounds.
1978 - the EPA's ban on spray-applied asbestos materials was expanded to include spray-applied surfaces for purposes not already included.
1978 - Dr. Julius Richmond, the Surgeon General of the United States, said he was sending a three‐page "physician advisory" letter regarding the health effects of asbestos to all of the nation's 400,000 doctors.
The '70s were a time of change regarding how asbestos was used and regulated. Many workers with asbestos injuries looked for legal compensation through the courts. OSHA and The National Institute for Occupational Safety and Health (NIOSH) concluded that there is no safe level of asbestos exposure and that asbestos in the workplace needed to be significantly reduced.
1986 - the Asbestos Hazard Emergency Response Act (AHERA) was passed. It requires all public and non-profit schools to have an Asbestos Management Plan, which creates protocols and procedures to look for, identify, and abate asbestos that could be harmful.
1988 - the Asbestos Information Act helped to provide transparency and identify the companies manufacturing asbestos-containing materials to make a report to the EPA and the EPA, in turn, will make that information available to the public.
1989 - the EPA, through the Toxic Substances Control Act, finally issued a rule that banned most asbestos-containing products in a way that would have eventually eliminated their use.
1990 - the EPA ruled that discontinued asbestos products would need specific EPA approval to be used.
1991 - industries strongly lobbied until the full ban was overturned in court, leaving just a few specific types of asbestos products being banned along with any new uses of asbestos. The U.S. Court of Appeals for the Fifth Circuit decided that the ban was not the "least burdensome alternative" for controlling exposure to asbestos. Subsequently, two bills, one in 2002 and one in 2007, attempting to ban asbestos, never made it to the president's desk.
2015 - although the actions taken in the '70s and '80s did result in a major reduction of asbestos use overall, by this year the U.S. was still importing 343 tons of asbestos annually; mostly from Brazil and a smaller portion from Russia.
2019 - thirty years after the attempted ban on asbestos, the EPA set a rule that prevents asbestos products that have been discontinued from coming back on the market without review.
2022 - EPA's Proposed Ban of Ongoing Uses of Asbestos will, if finalized, protect American workers and families by prohibiting ongoing uses of asbestos in the U.S. The proposed rule would prohibit manufacture (including import), processing, distribution in commerce, and commercial use of asbestos for all ongoing uses.
As you can see, the need for asbestos testing and remediation is still critically needed. So call the fully licensed and certified asbestos removal professionals at Cyclone Kleen Up if you even suspect asbestos is in your Pueblo, Colorado Springs, or surrounding area home or business.