How Selective Demolition of a Property is Managed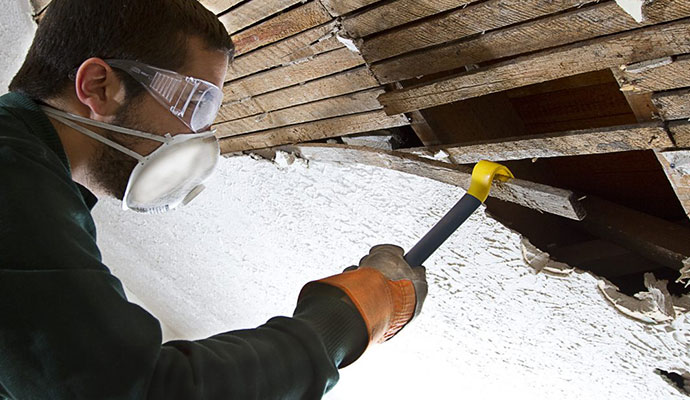 In Colorado Springs and the surrounding area, there are many well-built older buildings. Sometimes when people speak of an old building in good condition, they say it has "good bones". However, when it needs remodeling and updating, those good bones may not be enough. Many times the structural, electrical, plumbing, and mechanical systems may need to be overhauled so that it functions better. But rather than tearing the building down, you can employ a method known as Selective Demolition.
When Selective Demolition is applicable, it can be a very effective way to accomplish a project because it:
reduces costs and waste
repurposes materials
lessens your environmental impact
So let's discuss what it takes to implement an effective selective demolition project and how this service could be used for a home or commercial building.
What's Involved in a Successful Selective Demolition Project?
Each selective demolition project needs to be completed in a certain order to be successful. Let's walk through an effective demo project together.
Surveying & Planning
Due to its nature, selective demo projects require much preplanning and precision prep work. This is accomplished through thorough site surveying, which ascertains any needs and challenges that the demo team may encounter and/or may be exclusive to the property. From that point, a detailed plan of action will be created that will consider:
The types of materials being handled and if they need special attention
Any interference caused by other structures and utility lines
Which team members are the best well-matched to undertake the project
Any other relevant data
"Cut and Cap" Utilities
Before any demolition commences, plumbers and electricians will need to be hired to shut down and cap off any existing utilities. Doing so keeps everyone working on the site safe for the project's duration and helps ensures that no damage is caused to the structure. Meanwhile, any parts of your building not undergoing selective demolition can remain operating as normal after a cut and cap process.
Create an Exit
One major benefit of selective demolition is being able to save reusable materials for later use. While some of what you take down during the delicate demolition process may be stored for later use, other items can be shipped to or picked up by recycling services. Whatever you propose to use salvaged materials for, a well-thought-out exit path needs to be set up for safe, effective, and efficient removal. Professionals in selective demolition will design and keep up a clear, easy-to-use exit path for your materials.
Start Your Selective Demolition Project with Cyclone Kleen Up
If you're in the market for a greatly experienced team to help direct and complete your selective demolition project, Cyclone Kleen Up is ready to get to work.
At Cyclone Kleen Up, we're well-informed about the limitations and necessities common to selective demolition projects.If you want more information on limiting your environmental exposure to asbestos, or if you have specific questions, contact the Agency for Toxic Substances and Disease Registry (ATSDR) at 800-CDC-INFO (800-232-4636) or TTY 888-232-6348. ATSDR's website for asbestos has more information and links to other resources.
For safe asbestos abatement and removal in Colorado Springs, Pueblo, and the surrounding area, contact Cyclone Kleen Up today!
If you live in Pueblo, Colorado Springs, or surrounding cities and need an asbestos inspection for your commercial or residential property, contact Cyclone Kleen Up today. They'll determine the right test for you and your needs!