Items Not Salvageable After a Fire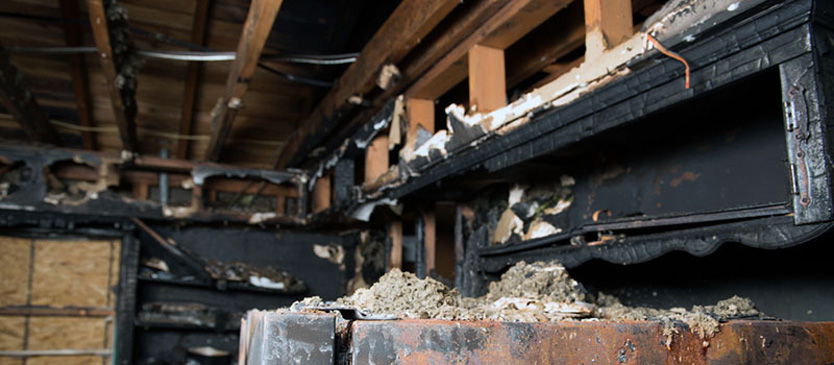 One of the hardest tasks to deal with after a fire is deciding what you can keep and what to toss. Many objects are obvious losses, but others may leave you unsure whether they're salvageable or not. You want to save money, yet you also need to stay safe. So, here are some tips on how to handle some of the more questionable items that have been exposed to fire and smoke:
Food
Throw out all food that's been in contact with smoke and/or firefighting chemicals, including fresh produce, meat, poultry, fish, eggs, opened containers and packages, food packaged in cardboard, foil, paper, plastic, cloth, screw-topped jars and canisters, and any foods stored outside the refrigerator that were exposed to smoke or fumes.
Some canned goods may still look good on the outside, but heat damage can re-cook the ingredients in the can. This activates bacteria that causes food spoilage, making them unhealthy to eat.
But aren't foods that were in a refrigerator or freezer be safe?
Sometimes seals on those appliances aren't air-tight and smoke can leak inside to damage food. If the electricity went out during the fire for more than 2 hours, then it's likely spoilage occurred so all items should be discarded.
Medicines & Cosmetics                      
The Center for Drug Evaluation and Research (CDER) says the effectiveness of drugs can be destroyed by high temperatures from a fire. If you think your medicines have been exposed to excessive heat, consider replacing them. The same is true if they've come into contact with firefighting chemicals.
As to cosmetics, high heat can change their composition without showing any visible signs. They could end up damaging hair and skin. Plus, they can absorb the toxic fumes that go along with all fires, which is not anything you want to put on your skin.
Clothing
Clothes, bedding, and other fabrics can often be salvaged after a fire with proper cleaning and disinfecting. However, if anything is burned, throw it away. Use even stricter judgment when considering your child's or baby's clothing as they're more susceptible to any leftover toxic residue.
But what about clothes that were packed in plastic bags and stored inside of drawers and closed closets? Aren't they safe from smoke residue and odor?
No. Rapidly expanding air during a fire easily penetrates clothing even when plastic covers are used to protect them. As the air inside cools down and fresh air begins to circulate, garments covered by plastic with the odor inside are not subject to the normal airing-out process. This allows the malodors to thoroughly penetrate the garment.
To add to the problem, the plastic itself will attract and retain odor to a considerable degree and so must be removed and disposed of ASAP.
Never try to salvage any possessions that could put your health at risk. When in doubt, throw it out! If you have any other questions or concerns about what can be salvaged after a fire in your Colorado Springs, Pueblo, and the surrounding area, or if you need to schedule fire restoration services, please contact Cyclone Kleen Up today.