When is Selective Demolition Needed?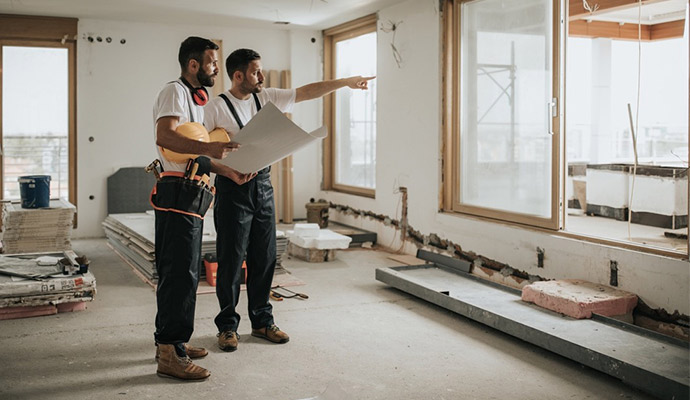 There are times when a part of a building needs to be worked on and tearing down the whole building might not be the ideal solution. In this case, the part that needs alteration or renovation can be selectively removed so it can be worked on. This is done in such a way that the integrity of the whole structure is protected while minimizing the impact it can have on any ongoing operations. What this is called is selective demolition. A selective demo can also be referred to as interior demolition. It uses carefully planned activities and techniques to maximize efficiency by lowering waste. This allows for the recycling and reusing of materials which lessens any negative impact on the environment.
Rather than knocking a whole building down, the owner can seek for the structure to be updated either by adding an extension, creating or converting a space, or generally revamping the health of the building. Selective demo takes careful engineering, precision, and expertise. You can see different methods of demolishing a structure here. Every selective demo is unique and several variables that can directly or indirectly affect the structure in question are considered even if it is a small demolition. It needs a high level of accuracy in planning and execution as any error can cause damages to the structure which could then result in delays, repairs, a potential risk to people in the building, or even a collapse.
Note that selective demo is not just for buildings alone. Other structures such as bridges, airport control towers, factory conveyor systems, etc. can also undergo this process. Examples of these kinds of demolitions can include asbestos removal, remediation of the site, extending a building, etc. Others are roof removal, removal of stairwells and entryways, and so on. Industries that use selective demo can include:
Manufacturing
Financial institutions
Churches
Government facilities
Hospitals and medical facilities
Educational institutions
Sport facilities
Warehouses and storage facilities
Parking lots and garages
Recreation centers, casinos, and clubs
Environmental Safety
Sometimes, a structure's pre-existing areas may damage surrounding environmental areas. Plumbing systems may become entangled with roots—spilling drain water into the ground. Or nearby water supplies may be harmed through an establishment's erosion.
In such cases, selective demolition serves a company by removing dangerous, degraded areas. Due to selective demolition's precision, a structure may be spared while the removal of problem areas occurs. Often, immense consideration is required before active operations begin, and structures are safely prepared for demolition—as to not further disrupt pre-existing damages.
Selective demolition when done right helps to save cost and time while also preserving the integrity of the attached structure. Rather than flattening your structure, you can reduce waste and help the environment by getting the right experts to do this. To schedule selective demolition services from Cyclone Kleen Up, call 719-299-3887 or click here to make a reservation for services ASAP. We also provide services for water damage restoration, fire damage restoration, mold remediation, and other restoration services.