The Benefits of Green Construction
As more and more people in Colorado and around the world begin to comprehend the importance and benefits of green living, more electric vehicles are being bought, more are installing solar panels on their homes and businesses and many have chosen to walk or ride a bicycle to reduce their carbon footprint. These actions can significantly improve one's health and save money as they reduce energy costs.
While making these changes, many have also decided to use green (sustainable) construction methods whenever possible. At Cyclone Kleen Up, we're always looking for new ways to improve our construction methods for the sake of the earth and our customers. Long ago we choose to be a green risk-certified company employing green methods in our restoration and reconstruction work.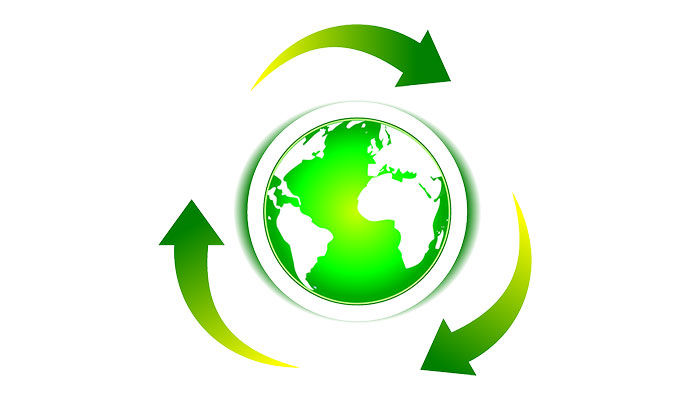 What is Sustainable Construction?
When restoring or reconstructing a building, sustainable construction means using recyclable or renewable materials to lessen the amount of toxic waste and lower energy consumption. The main goal of doing so is to reduce our industry's effect on the environment by using sustainable practices, applying energy-efficient methods, and utilizing green technology.
The construction industry is the major user of global resources. It alone uses about 50% of the world's raw materials while also being a considerable producer of waste. But by changing their mindset and doing away with outdated practices, the construction industry can play a significant role in reducing the effects of global warming.
Sustainable Construction Methods
New technologies have opened the way for a new generation of sturdier, less heavy, and more renewable building materials like insulated panels and access doors which increase the environmental friendliness of a building. These materials are also beneficial for a cleaner Earth as they help to reduce the carbon footprint of buildings that employ such elements. They work as well or are better than their non-renewable equivalents while also being stylish.
Cyclone Kleen Up knows the importance of promoting green, sustainable techniques and products that are good for the environment and improves our customer's quality of life.
Our experts understand which green living techniques are best for your property.
We have been trained on the principles of green building.
We employ green construction materials and methods.
We take actions that help conserve energy and water.
Our methods produce energy star and zero-energy environments.
We put into operation standards set up by the Leadership in Energy and Environment Design (LEED), and additional green accreditation programs.
We put into action policies such as recycling and green deconstruction.
Colorado Construction is Green with Cyclone Kleen Up
Once one understands the benefits of construction with green materials, it's hard to go back to the old ways of doing things. Colorado's Cyclone Kleen Up is ready to help you restore or construct your green dream home or commercial building. For more information, call us at 719-299-3887 or use our contact page . Our professionals can provide you with more information about the benefits of using green, sustainable building methods to help you make the best choices in construction methods.
Whether you reside in Pueblo, Colorado Springs and throughout our service area, Cyclone Kleen Up will ensure your residential or commercial property is free of asbestos. Our certified technicians will first test to determine if asbestos exists and if so, they'll seal off the affected area and begin the removal process immediately.