The Significance of Professional Structural Cleaning Post-Fire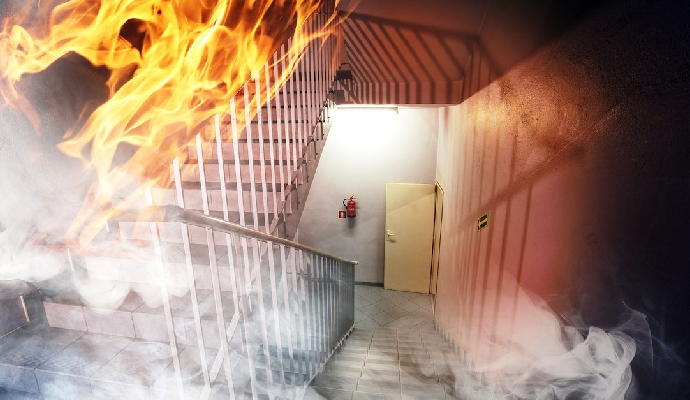 In the aftermath of a fire, the toll on buildings can be immense, leaving behind a trail of soot, smoke residues, and structural impairments. Addressing the intricacies of structural cleaning post-fire requires a blend of expertise, specialized tools, and precise methodologies. This article will explain the importance of delegating the task of structural cleaning to the capable hands of Cyclone Kleen Up professionals, emphasizing the advantages resulting from their knowledge, experience, and resources in restoring Colorado properties effectively and safely.
Prioritizing Safety and Adherence to Regulations
Post-fire structural cleaning executed by professionals is pivotal for ensuring safety and compliance with Colorado's regional codes and regulations. Structures marred by fire may harbor compromised structural integrity, electrical hazards, and other perilous situations. Cyclone Kleen Up's proficient team possesses the insight to appraise and counter these risks appropriately. We diligently adhere to safety protocols and outfit our experts with personal protective gear to minimize exposure to hazardous substances. Furthermore, our familiarity with local building codes, environmental statutes, and insurance prerequisites guarantees that our cleaning procedure aligns with all critical standards.
Methodical Assessment and Strategic Planning
The skilled restoration specialists at Cyclone Kleen Up begin the process by conducting a meticulous evaluation of the fire damage. This involves gauging the extent of structural harm, identifying areas that demand immediate attention, and selecting the most suitable cleaning methods. This comprehensive inspection serves as the base for creating a thorough restoration strategy for your property. With a wealth of experience and understanding, we expertly prioritize tasks, use appropriate equipment and cleansers, and anticipate potential obstacles that may appear during the cleaning process.
Cutting-Edge Equipment and Techniques
Cyclone Kleen Up boasts an arsenal of specialized equipment and employs cutting-edge techniques for structural cleaning post-fire. Our inventory includes industrial-grade cleaning agents, HEPA-filtered vacuums, high-pressure washers, and thermal fogging machines, among other tools of the trade. These advanced tools and methods are tailored to thoroughly eradicate soot, smoke residues, and odors from diverse surfaces in your Colorado home or business, including walls, ceilings, floors, and HVAC systems. Our meticulous approach to selecting the precise equipment for each situation lessens further property harm and ensures ideal cleaning results.
Mitigating Health Risks
Structural cleaning after a fire demands the eradication of hazardous contaminants like soot, ash, and smoke residues, which can pose grave health perils if disregarded. Cyclone Kleen Up meticulously implements containment measures to limit the spreading of contaminants during the cleaning phase. Our extensive knowledge of effective cleaning agents and techniques equips us to eliminate or substantially diminish the presence of toxic elements, diminishing the potential for respiratory complications, allergies, and other health issues associated with post-fire pollutants.
Streamlined Restoration and Time Efficiency
Enlisting professional help for structural cleaning quickens the pace of the restoration process. Cyclone Kleen Up's teams work efficiently to promptly clean and restore the premises. In doing so, we make it our mission to curtail disruptions to personal or business routines, thereby mitigating financial losses and minimizing the emotional toll on fire-affected individuals.
Your Colorado Cleaning Experts
Cyclone Kleen Up works together with our clients to expedite the restoration process, aiming to swiftly reinstate every property to its original state before the loss occurred.
Experiencing the aftermath of a fire-induced disaster that damages your Colorado residence or business can evoke a sense of devastation and apprehension for you and your loved ones. Entrusting the restoration of fire damage to Cyclone Kleen Up ensures that you're placing your trust in a team of seasoned professionals. With our professionals performing fire restoration on your home, we're able to guarantee that the work will be done correctly and quickly.
Please contact us today or call us at 719-299-3887 and we will answer your questions immediately.