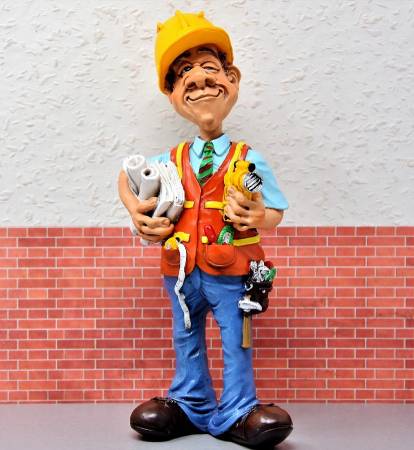 Things To Consider When Hiring An Asbestos Removal Company
From the information that Cyclone Kleen Up has presented through its blog, you're aware of how dangerous asbestos is if it's been disturbed and not removed correctly. But it's also dangerous to hire the wrong company to remove asbestos because they might not do it the right way and cause more issues, stress, and work in the future.
A reliable Colorado asbestos abatement removal company will remove dangerous asbestos fibers properly the first time and in the safest way possible. Many companies claim to be able to remove asbestos from residential and commercial properties, but there are a few things you need to know and questions to be asked before you hire them. Doing so will avoid possible fines and further asbestos issues in the future.
Hire the Right Company
You may see advertisements with "special" coupons or come across someone who claims that they can remove asbestos from any building cheaply. And who isn't looking to save a little money these days? But there's much more to asbestos removal than just ripping out suspected materials. Removing asbestos is a very serious matter, so you need to know that you can trust a company to be professional with the experience and equipment needed to perform asbestos testing and removal properly.
The asbestos removal experts you hire for your home or business should be aware of how carefully it needs to be removed and disposed of. Not only will they use PPE (Personal Protection Equipment) like respirators, disposable coveralls, eye protection, disposable gloves, etc., but they will also protect you from keeping dangerous asbestos fibers from escaping by setting up containment areas and using professional equipment such as air scrubbers and HEPA vacuums.
Check Out Their Licenses, Certifications, and Price
According to local and federal standards, any contractor that deals with asbestos abatement projects must have gone through an accredited training program and got certified, or else they face serious fines. Asbestos abatement certificates expire every year, so an asbestos specialist must take a yearly refresher course and then apply for recertification to keep their certificate. In Colorado, asbestos-containing materials (ACM) must be inspected by a Colorado-certified asbestos building inspector, unless the building was built after October 12th, 1988.
Because of all the certifications, licensing, and specialized equipment needed for asbestos removal and abatement, having it removed may not be inexpensive. If you are offered discounted pricing for such a service, you need to ask yourself why. A company offering lower rates will sometimes cut corners. But since the health of your family, staff, or customers is involved, that's not a company you'll want to do business with. Quality work is always worth a slightly higher price.
How Cyclone Kleen Up Can Help
If your Colorado home or business needs asbestos abatement, you couldn't do better than to hire Cyclone Kleen Up. They have a long track record of success. Not only are they a certified asbestos abatement company, but their technicians are trained and licensed and have passed background tests. The specialists at Cyclone Kleen Up are also water damage and fire damage restoration professionals with more than three decades of experience serving Pueblo, Colorado Springs and other Colorado communities. They'll diagnose your repair needs, explore your best options, and work with you to design the best possible solution that solves all of your property recovery issues.