Why Asbestos Decontamination and Recycling is Important
Handling asbestos is not something just anyone should do. Long-term exposure to it can put people at risk for developing adverse health conditions, such as mesothelioma and other cancers. That's why there are strict federal government and Colorado state regulations governing the handling of and disposal of asbestos-containing materials. These have been put in place to keep people safe from exposure to it.
Since asbestos is a deadly cancer-causing agent, it should only be handled by those who have been licensed and insured as asbestos abatement professionals. It's highly recommended that one should never move or touch asbestos fibers because once they've been disturbed, they will float in the air and be easily inhaled.
Being certified and highly trained, the asbestos removal professionals at Colorado's Cyclone Kleen Up follow federal and state laws to do their job properly and safely. Their planning, preparation, and procedures include:
Assessing the extent of the abatement project.
Acquiring the appropriate government permits so they can start the project.
Sealing off the work area with plastic sheeting and negative air pressure units.
Posting warning signs to alert others that asbestos abatement is in progress.
Disabling HVAC units to keep asbestos fibers from circulating throughout the building.
Using wet wipes or a HEPA vacuum to remove asbestos from fixed objects to control toxic dust. The HEPA vacuum will also be used to clean up once the asbestos abatement work is finished.
Installing enclosed containment units in and around the work area so asbestos abatement techs can remove contaminated clothing, shoes, and tools that were used during the process.
Asbestos Recycling Benefits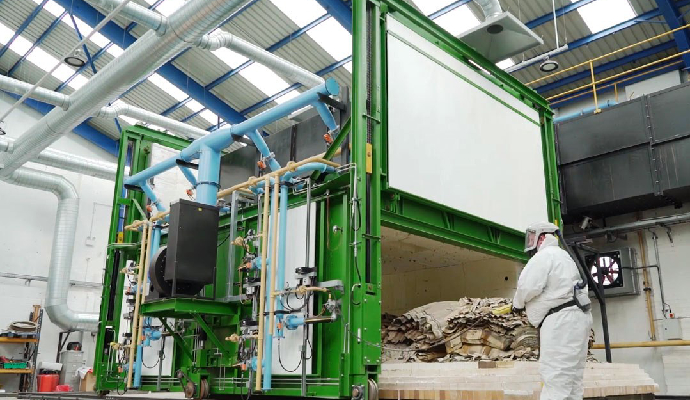 When the asbestos abatement procedure is done the asbestos will be taken away to be recycled and turned into non-toxic products. There are three safe methods for recycling asbestos. They are:
1. Heating asbestos-containing materials in a 1,250 degrees Celsius sodium hydroxide solution to break down asbestos. The process results in the thermal decomposition of the asbestos fibers and produces a kind of nonhazardous glass.
2. Using a microwave thermal treatment to change asbestos into porcelain tiles or ceramic bricks.
3. Employ a high-speed milling process to break down asbestos fibers into harmless inert minerals.
Asbestos recycling is a safe way to deal with asbestos-containing materials. Some of the long-term benefits of recycling this toxic product are:
It's a permanent solution. Once they've been converted into another substance, they'll never be harmful to anyone again.
It reduces waste, thus saving significant space in landfills.
Recycling creates reusable products. Those products are safe to use and can be repurposed in a variety of applications.
It lowers the cost of abatement by producing new products that are safe to use rather than just dumping those toxic materials.