Tips of Hiring Asbestos Company in Colorado Springs, CO
When it comes to removing asbestos from residential or commercial buildings, it is the wisest and safest decision to hire an asbestos removal company rather than doing it yourself. Asbestos abatement companies keep pollutants and others and users safe from exposure by properly screening toxic minerals, complying with stringent regulations and processes. They also carry appropriate equipment to remove contaminants.
Cyclone Kleen Up provides safe asbestos removal throughout Colorado. We are certified and insured as an emission abatement company, so we provide the best solutions for all your asbestos problems. We offer excellent and friendly service from an experienced team; you will no longer want to miss it. The Cyclone Kleen Up provides:
Complete harmful pressure isolation.
Decontamination chamber.
Shower essential to protect everyone involved in a successful asbestos fiber removal process.
Citizens of Canon City, Fountain, Castle Rock, Leadville, and other major cities mentioned in our service area can rely on us for help. Call us today at 719-299-3887 to get our asbestos removal service or free estimate service. To make your inquiries more efficient, we have come up with some tips for hiring an asbestos company. 
Understanding The Hazards of Asbestos
Although asbestos is not forbidden in the United States, its use is limited. However, asbestos-containing materials (ACMs) continue to pose a risk to the public. They were common building materials for homes, schools, and other structures built before the 1980s. Asbestos emission reduction includes identifying, removing, repairing, and encapsulating materials or products within structures to eradicate the peril of exposure to toxic asbestos fibers. In this regard, a Cyclone Kleen Up professional asbestos reduction specialist can give the best asbestos removal.
Tips for Hiring an Asbestos Removal Company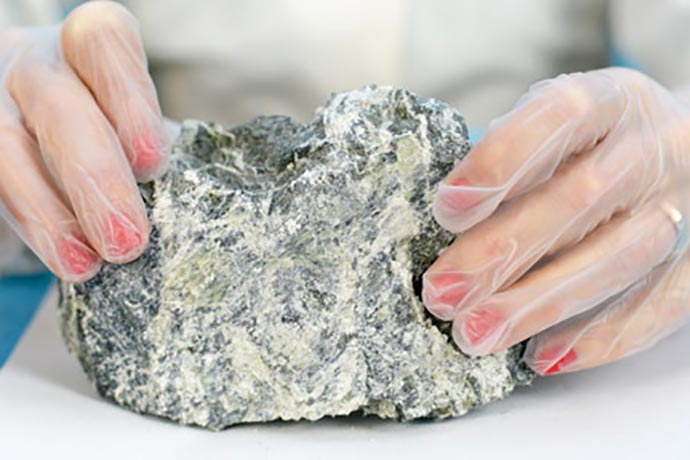 Not all asbestos removal companies are identical. Some specialize solely in asbestos removal, while others provide environmental, demolition, and general contractor services, including expulsion.
In the United States, asbestos removal regulations vary from state to state and city to city. Some beyond federal law require permits from the Occupational Safety and Health Administration (OSHA) and the Environmental Protection Agency (EPA).
Homeowners are not legally obliged to hire a licensed asbestos removal company, but it is highly recommended. Before hiring an asbestos removal company, check their qualifications. Find the one that best suits your needs.
In general, before you hire an asbestos professional:
Avoid conflicts of interest. An asbestos specialist hired to assess the need for asbestos repair or removal should not involve a company specializing in asbestos repair or removal. It is better to use two different companies to avoid any conflict of interest.
Ask asbestos professionals to document their training as approved by the federal or state government. Each person performing the work must provide proof of accreditation to perform asbestos work.
Check the asbestos professional's past review with your local air pollution control board, the local agency liable for occupational safety, and the Better Business Office. Ask if the company has had any security breaches. Find out if there are any legal proceedings against him.
Rely on Cyclone Kleen Up for Asbestos Testing & Removal
In addition to Asbestos Testing and Removal, Dalworth also provides Disinfection Services, Water Damage Restoration, Fire Damage Restoration, Storm & Flood Restoration, and other relevant services.
So if you are looking for a professional asbestos removal service provider in Colorado, give us a call at 719-299-3887 or click here to contact us online. We will be happy to satisfy your needs.