Garage Fire Restoration in Colorado Springs, CO
When a fire breaks out in your house, the devastation can quickly spread to your garage. Both the house and the garage might be permanently damaged by a garage fire. Because many homeowners keep equipment, chemicals, and other valuables in their garage, this may be particularly dangerous and costly. All of these objects, as well as parked cars in the garage, may be destroyed or seriously damaged.
When your garage has been burned by fire and has to be restored, call the experts at Cyclone Kleen Up. We can get your garage and your items back to how they were before the fire. Our fire damage restoration services are available in Breckenridge, Buena Vista, Penrose, Salida, and other cities within our service area. Call us at 719-299-3887 or contact us online today. We can provide you with free inspections and estimates.
Causes of Garage Fire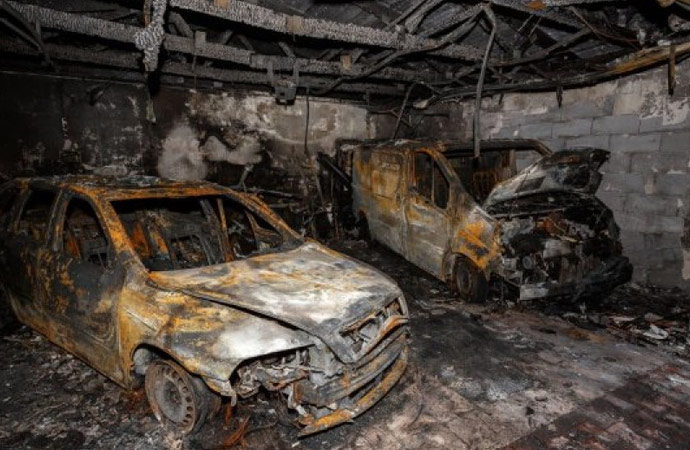 The followings are some of the most common causes for a garage fire to break out:
Electrical wires: This is one of the most common ways for a garage fire to start and spread. A dangerous accident could result from improper electrical wiring or an overloaded electrical circuit.
Clutter: A garage is a storage space for all of our belongings. This debris facilitates the spread of a fire. As a result, it's critical to organize your garage.
Flammable liquids: Cleaning solutions, oils, and other such items are frequently kept in garages. However, this could be exceedingly hazardous. These items should be kept in the shade and in a secure location; labeling would be beneficial.
Why Choose Cyclone Kleen Up?
Our skilled restoration specialist will assess your property and thoroughly document the damage, free of charge and, more importantly, without the need for a claim or any other obligations. The following are some of our key features.
Quick Response Time
Locally Owned & Operated
Direct Communication with Owner
We Get You Back to Normal Quicker
To get our fire damage restoration services call us at Cyclone Kleen Up at 719-299-3887 if you have a garage fire on your property. You can also contact us online to get a free estimate and learn more about our other services. Some of our other services include: