Warning Signs of Pipe Repair & Replacement in Colorado Springs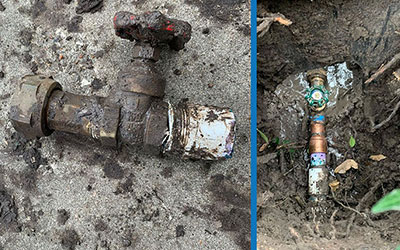 Broken or leaky Pipe repairs have always been an essential part of Cyclone Kleen Up's work. Helping homeowners reduce utility costs and avoid costly replacements and structural damage, but noticing pipe problems. Much easier than most people say! The pipes in your home are usually under your floor or behind a wall. Therefore, you will need a skilled plumber to find the problem and decipher what is going on.
One of the biggest concerns associated with not detecting pipe problems is the occurrence of pipe leaks that can lead to severe structural damage. When older pipes malfunction, you cannot determine whether you need a repair or replacement until you hire a professional water damage restoration company like Cyclone Kleen Up to inspect your pipes. Our crews offer warning signs of pipe repair/replacement to decrease your pain a little bit. Call us today at 719-299-3887 or click here for further details.
Warning Signs Pipe Repairs/Replacement Are Required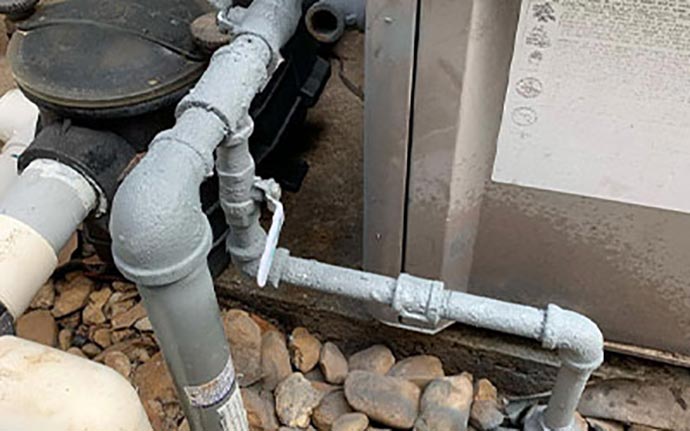 Water Leaks
It is sufficient to tighten the joints or replace the washers and gaskets for minor leaks. However, if a simple solution does not fix the leak, you need a professional plumber. Do not ignore small leaks, as they can become a big problem over time. Repairing leaky faucets, showerheads, toilets, and pipes can save water and thwart further damage to your plumbing system and home.
Discolored Water
When you turn on the faucet in your kitchen or take a shower, you want the water to be crystal clear. You would not expect it to be yellow or brown or look like some floating residue. Suppose your water problem falls into one of these sorts. In that case, it may only be a temporary issue with your local water supply. However, it can also signify that the pipe is internally corroded or rusted. You need repair/replacement according to the damage inspection by professionals.
Pipe Corrosion
Do you feel that the plumbing pipes in your home are constantly clogged? You may want to tell your family to pay more attention to what they pour into the drain. However, it would be best to consider the possibility of the pipe rusting inside out. Especially galvanized steel pipes are known to corrode. Once corrosion begins, it is only a matter of time before the plumbing pipes must be replaced to allow the water to flow freely again.
Low Water Pressure
Low water pressure can be a warning sign of pipe failures and leaks, so every homeowner should take this very seriously! If you have problems with low water pressure in your home, always contact the professionals. It is because quick action can save a lot of time and money in many cases.
Choose Cyclone Kleen Up For Any Water Damage Restoration
We are a locally owned & operated Water damage restoration company offering a wide range of water damage restoration services. Customer satisfaction is our top priority. Our licensed experts will go beyond the basics to satisfy your needs. Contact us today 719-299-3887 or click here to schedule an appointment for services with us today!