Duct System Smoke Removal in Pueblo & Colorado Springs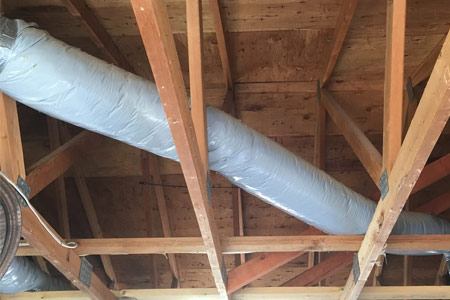 When a fire accident occurs in houses and apartments, one of the worst things to deal with is the persistent odor of smoke residue despite the fire being put out long before. Such a situation occurs mainly because smoke remnants can travel throughout the entire and settle in your air ducts and ventilation system long after the fire has been extinguished. As a result, smoke lasts for so long after a fire.
At Cyclone Kleen Up, our fire and smoke cleanup teams use equipment and chemicals solely dedicated to offset and remove smoke smells from the duct system. You can improve your indoor air quality through our process and turn back to normal operations.
If you are living in Leadville, Pueblo, Colorado Springs, and other cities throughout our Colorado service area and in need to remove smoke from your ductwork, Call us today at 719-299-3887 or contact us online to get a free estimate and allow us to start the process right away. We are your local restoration company providing help for fire damage emergencies 24/7 for more than thirty years.
Why Consider Us For Smoke Removal?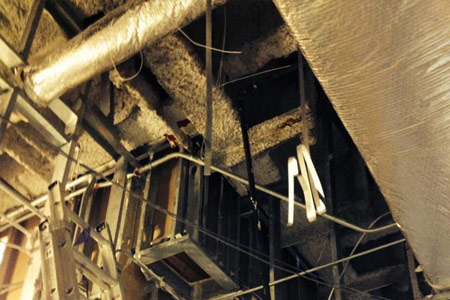 From assessing the damage to filing insurance claims we assist you in every step.
We are in the restoration business for more than three decades.
We provide a thorough inspection and estimate.
We provide a 24-hours emergency recovery service.
Within an hour our recovery team inspects your damage and provides the required service.
Our certified service technicians are qualified, caring, and prompt to handle your emergency fire damage restoration.
Smoke Removal Service by Cyclone Kleen Up
At Cyclone Kleen Up, our process of removing smoke from your duct system includes:
Clean The Duct
Air Filter Replacement
Air Sanitizer
Replace Air Conditioning and Covers
Keep Your Duct System Smoke-Free With Cyclone
If your home or office has sustained fire damage and smoke odor is still remaining in your ductwork, have faith in the experts at Cyclone Kleen Up to restore your property along with removing smoke odor from your duct system. Within ONE HOUR, your damage will be evaluated by our recovery crew, and shortly after that required services will be provided to keep your property safe and protected. If you have any queries about us or want to schedule your cleanup service call us at 719-299-3887 or contact us online.