Flooded Basement Cleanup and Repairs in Pueblo & Colorado Springs, CO

One of the biggest problems your basement can run into is flooding. Even if there's no storm, your basement can still be infiltrated by water due to the following issues:
Damaged sump pump
Hot water tank failure
Broken water supply-line
Drainage or plumbing system failure
Groundwater seeping through the basement walls and floors
Because of the location of the basement, removing the flooded water and drying the area in a timely manner can be quite challenging. You also can't take these tasks lightly because failing to do so could result in the following disasters: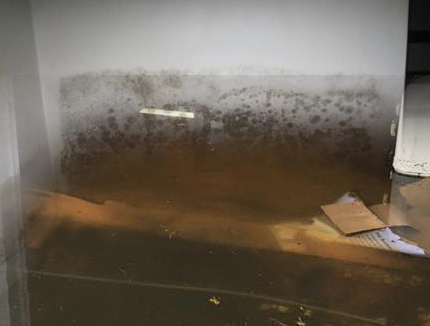 Wood rot
Musty odors
Mold and mildew
Water damaged items that are stored in the basement
Infestation of water-loving insects, bacteria, and germs
Structural weakening of your basement and foundation
As such, a professional restoration company like Cyclone Kleenup is your best option for removing the water and restoring your basement. We've dealt with all kinds of water damage caused by basement flooding and we've helped numerous properties in Colorado for over a decade.
FREE ASSESSMENT
Call now or fill out the box below:
Protect Your Basement and Home with Cyclone Kleen Up

Cyclone Kleen Up has everything you need to restore your basement back to its pre-damaged condition. We're armed with the latest water damage restoration equipment to drain the flood out of your property. Our restoration crew is highly-trained to handle any level of flooding with urgency and care. Plus, we can clean up and repair your basement once all the water has been removed.
When it comes to cleaning and repairing a recently flooded basement, you can't rely on the typical techniques that you use for your chores. In this situation, you need to have special tools that can get rid of excess moisture, as well as disinfect and sanitize the entire area. Thankfully, our technicians always have our state-of-the-art equipment on hand whenever we handle a flooded basement. Because of this, we can keep your basement's environment safe, healthy, and clean as quickly as possible.
Contact us at 719-299-3887 and we'll dispatch our emergency response team to your location pronto. You can reach us anytime because our company is on-call 24/7 in Greater Pueblo and Colorado Springs, CO.